The Dallas Area Rapid Transit (DART) Police Department will host its annual National Night Out on Tuesday Oct. 3, 2023, from 6-8pm. We invite you to come and meet DART Police Officers, Fare Enforcement, and Staff and neighbors! The event will be held in the parking lot of the DART Police Department located at 2111 South Corinth Street Road Dallas, Texas 75216. You can also ride the Blue Line to Illinois Station.
Bring your family and friends and meet your neighbors while learning about health and wellness. You can meet your police officers while enjoying a hotdog or cotton candy!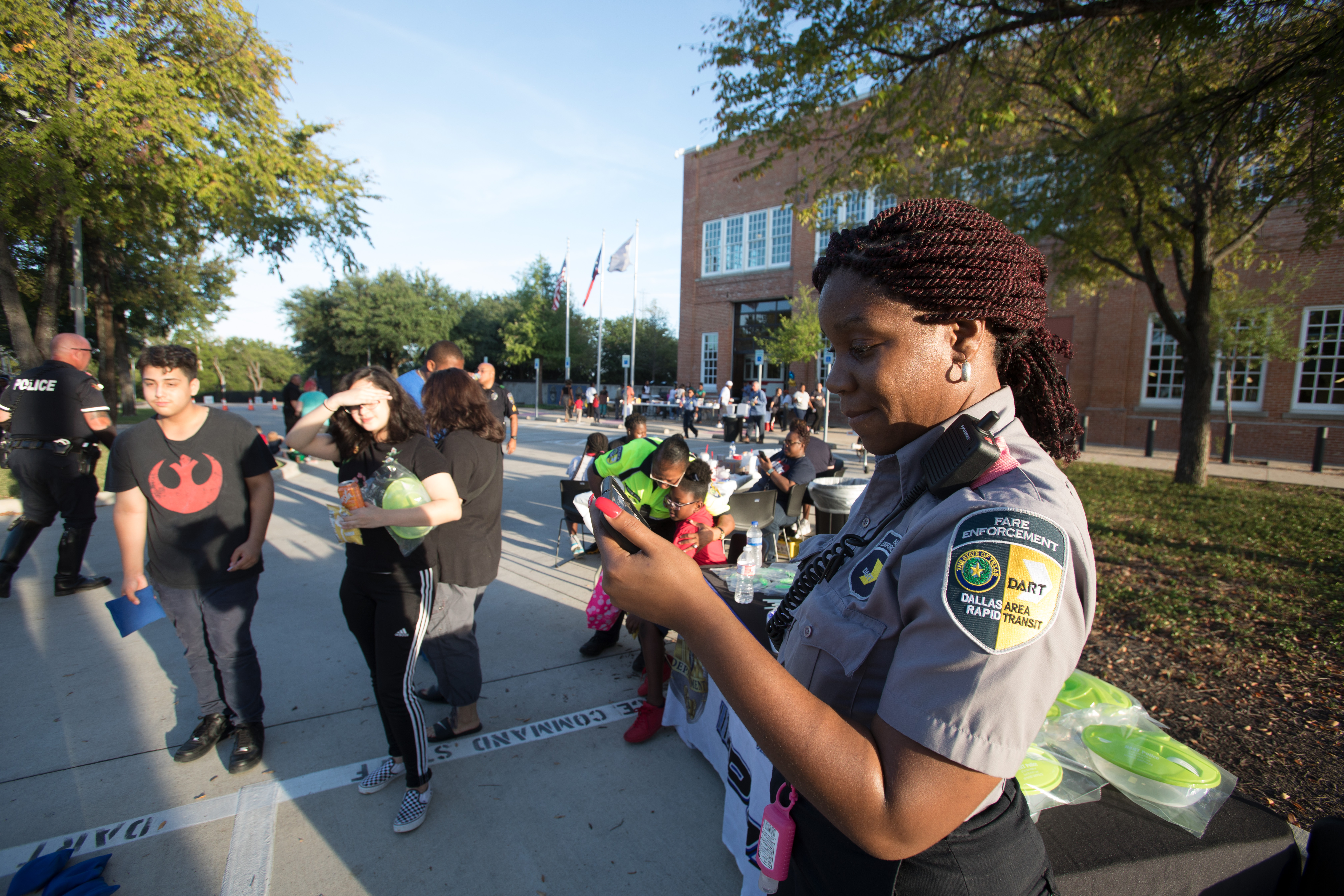 National Night Out is an annual community-building campaign that promotes police-community partnerships and neighborhood camaraderie to make our neighborhoods safer and more caring places to live. National Night Out enhances the relationship between neighbors and law enforcement while bringing back a true sense of community and provides a great opportunity to bring police and neighbors together under positive circumstances.