As part of the DART 40th Anniversary celebration, we will spotlight a development or revitalization project that is the result of DART's presence in that city.
Within a mile of DART's Farmers Branch Station, the City of Farmers Branch is constructing two new community spaces that will enhance the growing transit-oriented district.
Venue 1842 at the Farmers Branch Historical Park
The City of Farmers Branch is excited to announce that a new event center is being built at the Farmers Branch Historical Park. Recently, the City Council chose the name "Venue 1842" for the facility.
The combination of award-winning, sold-out programming, camps, and highly attended events has created a demand for more space to host programming at the Historical Park. The City Council approved the contractor for the project in February 2023, and construction is expected to be complete in spring 2024.
This 8,100-square-foot structure will provide rental opportunities for private events such as weddings, receptions, celebrations, corporate meetings, and retreats. It will seat up to 200 guests in a reception-style configuration.
The event center also will provide space for City programming including camps, educational sessions, classes and programs, VIP opportunities, temporary exhibits, and special events.
The design and style of the building will blend modern and rustic aesthetics, giving users of the space flexibility when planning events. When the project is complete, the city will plant 30 trees in the Historical Park, to enhance the overall landscape and replace approximately eight trees which were removed before construction began.
Joya at Oran Good Park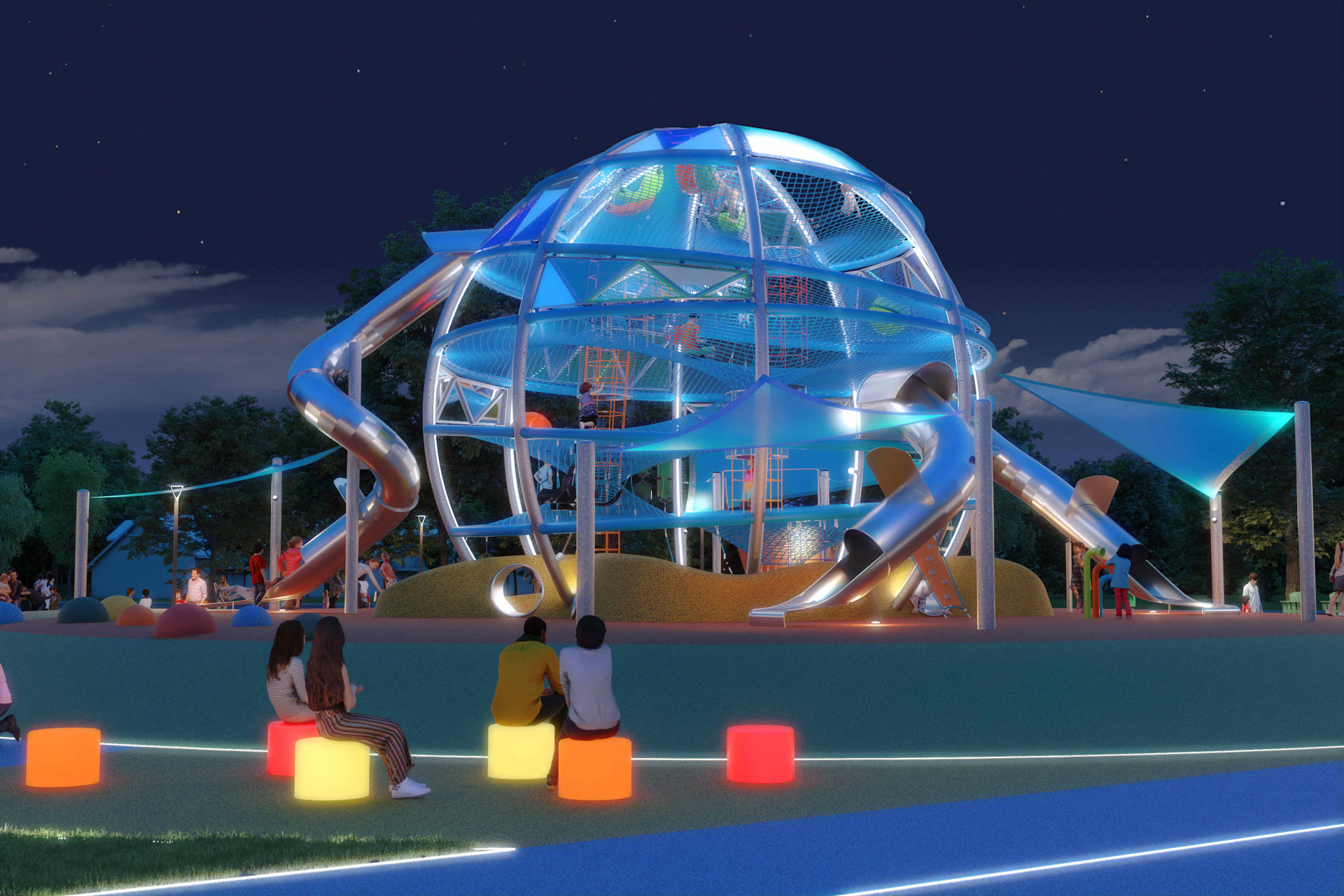 Nearby at Oran Good Park, the city is constructing Joya, a one-of-a-kind, glow-in-the-dark playground.
Joya, which means "jewel" in Spanish, will be the crown jewel of playgrounds in Farmers Branch. Using data collected from focus groups with the true "fun experts" – kids – the concept for Joya was developed. Joya will be an inclusive glow-in-the-dark playground that, while fun in the daytime, will come alive at night with interactive features that glow, allowing for day and evening play.
When complete, Joya will include a 27-foot climbing sphere, an obstacle course and zip lines, plus the signature LED lights. Joya will be interactive with soothing colors and a sound system that can play nature sounds or even holiday music.
Joya will be located at the corner of Tom Field Road and Valley View Lane. Construction began in June 2023, and is expected to open in the fall of 2023.