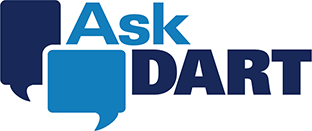 Gordon Shattles, DART's Director of External Relations, talks about temporary frequency changes on select bus routes, which start June 13, 2022.

DART is implementing temporary service frequency adjustments on 31 of its 97 bus routes due to the ongoing nationwide shortage of bus operators.
These changes will improve service reliability and reduce bus stop wait times so that passengers can rely on the DART service schedule. Meanwhile, the agency will continue aggressively recruiting new bus operators.
Find more information on impacted routes and schedules at DART.org/ServiceChange.