This is a great weekend for music lovers, with everything from 1930s musical theater to reggae taking place on stages across North Texas. Elsewhere there are exhibitions, outdoor markets, and the last weekend of the largest annual floral festival in the Southwest. It's all DARTable, so hop on board.
Opens Thursday, April 7

Yanga: Journeys to Freedom brings new perspectives to the Atlantic slave trade. The exhibition at the African American Museum of Dallas also explores the experiences of Afro-Mexicans, and tells the largely unknown story of Gaspar Yanga – who led a slave revolt and founded the colony known as Yanga. Other highlights include the often-neglected story of the Southern Underground Railroad, which helped more than 5,000 slaves escape from Texas to Mexico. See the fascinating exhibition at the African American Museum, a short walk from the Green Line's Fair Park Station.

Anything Goes is a classic 1930s musical with an even more classic score by the immortal Cole Porter. Billy instantly falls in love with a beautiful girl he meets in a taxi, then sneaks aboard the SS American to woo her. With the help of other passengers, Billy seeks to capture the heart of the girl of his dreams, but the plan gets complicated. It's a hilarious shipboard romp showcasing one of Cole Porter's most magical scores. See and hear it at the Firehouse Theatre, a short walk from Farmers Branch Station. Performances run through April 24.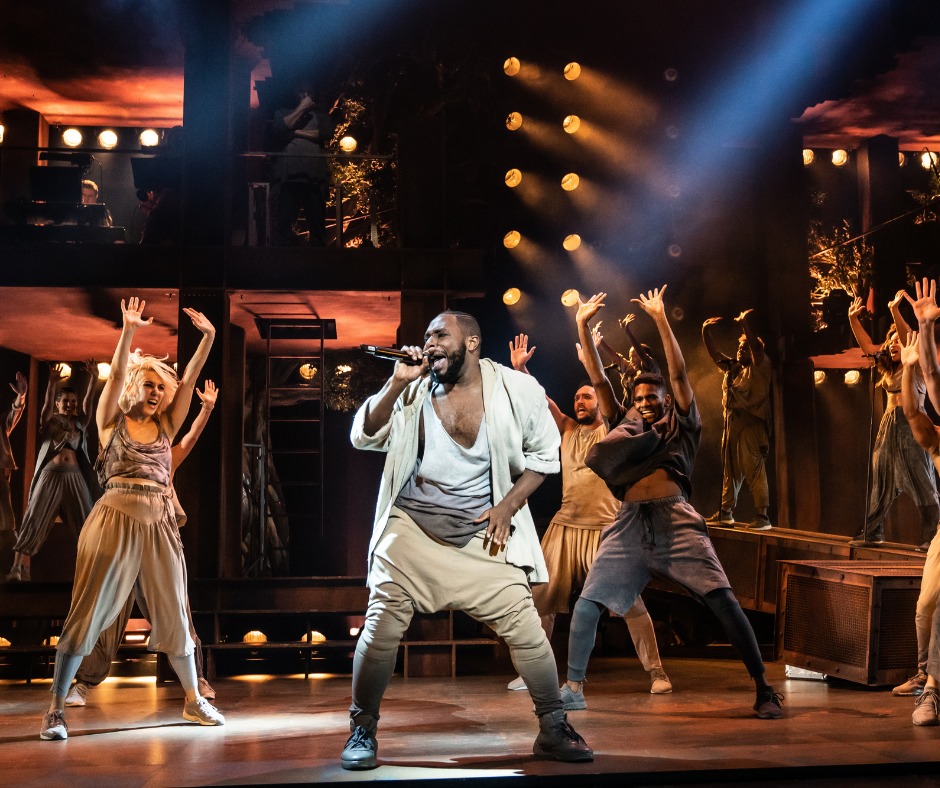 Jesus Christ Superstar is a classic of musical theater, hearkening from the hippie days of the early 70s. The play concerns the title character, his friends and foes, and the final days of his life. It's among the best-known stories in human history, and the score represents one of Andrew Lloyd Webber's earliest triumphs. You can see it through April 17 at the Music Hall at Fair Park, a short walk from Fair Park Station on the Green Line.
Main Street Arts Festival is four days (April 7-10) of art, music and food on Fort Worth's Main Street, in the heart of the Sundance Square district. Shop works from over 200 juried artists from the local, regional and national areas, and check out hundreds of musical acts on four stages. To get to the festival, take the Trinity Railway Express (TRE) to Fort Worth Central Station, then catch Molly the Trolley.
Thursday, April 7-Saturday, April 9

Lyle Lovett has been a mainstay of the Americana genre, with 14 albums spanning three decades. Combining country, swing, jazz, folk, gospel, blues, and storytelling, the Texas legend comes to the Majestic Theatre for three nights. He will be joined by Nikki Lane on Thursday, Hayes Carll on Friday, and the Old 97's on Saturday. The Majestic is only a couple of blocks from St. Paul Station on all four DART Rail lines.
Through Sunday, April 10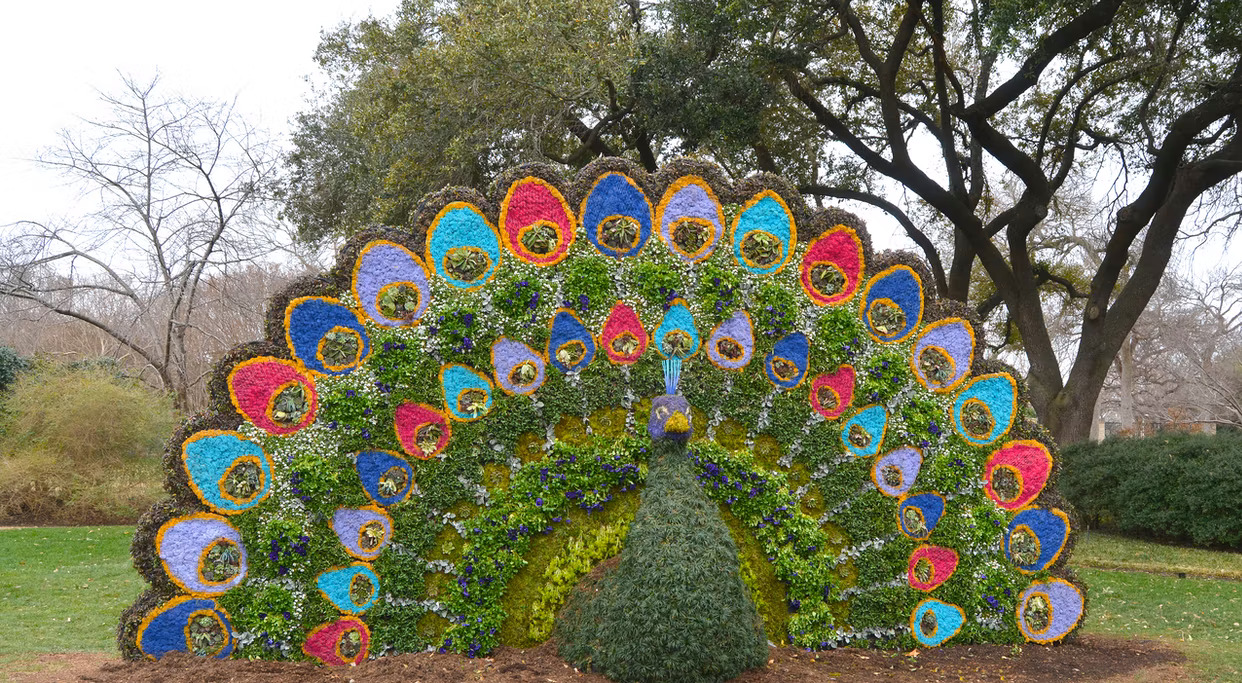 Dallas Blooms: Birds in Paradise is the Dallas Arboretum and Botanical Garden's magnificent annual display, and this is its last weekend. Check out larger-than-life peacock topiaries, more than 500,000 spring blooms and thousands of azaleas and hundreds of Japanese cherry trees. If you haven't seen it yet, don't miss it; the display closes after tomorrow, April 10. You can get to the arboretum on Bus Route 214, departing from downtown Dallas' EBJ Union Station.
Friday, April 8

The CityLine Night Market presented by CityLine and The Boho Market brings small, local vendors to Richardson's CityLine development. The open-air market features hand-picked vendors selling vintage, handcrafted, and fair-trade products, along with live music to enjoy while you shop. While you are there, grab a bite to eat at one of CityLine's many restaurants. Get there by taking the Red Line to CityLine/Bush Station.


Saturday, April 9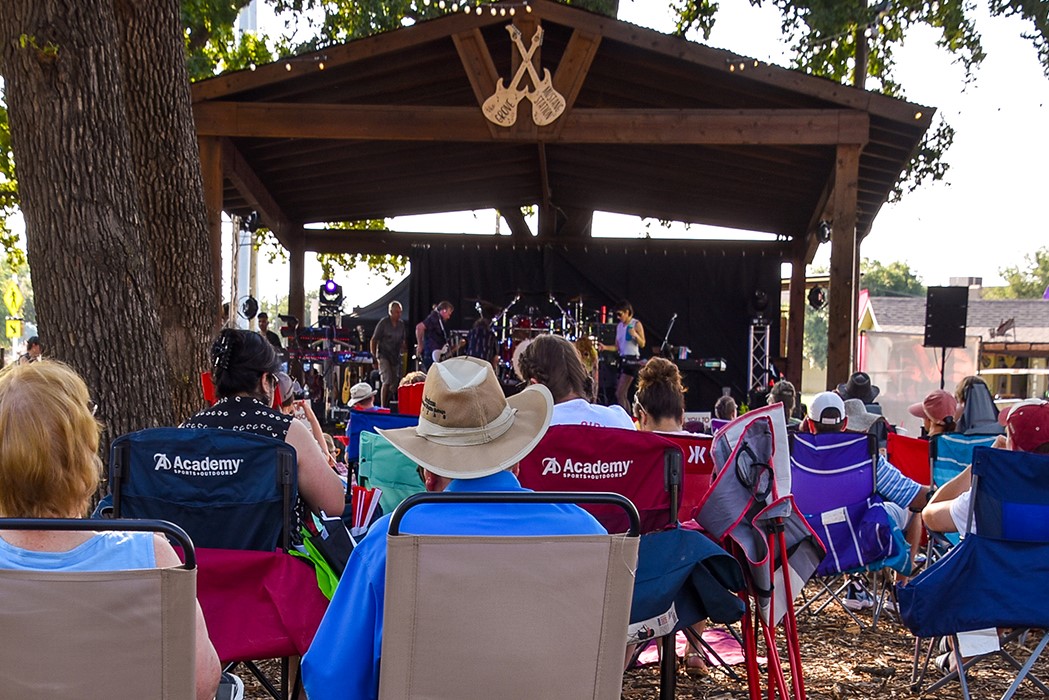 Denton Drive Live! kicks off with a trip to paradise. Lost Shaker of Salt, a tribute to Jimmy Buffett, and Barefoot Nation, a tribute to Kenny Chesney. Both perform at The Grove at Mustang Crossing. You'll find food trucks, adult beverages, and children's activities. The venue is a short walk from Farmers Branch Station on the Green Line.


The Barricade Boys comprises cast members from the London production of Les Misérables. The ensemble features powerhouse vocals and top-notch dancing as they present an extensive repertoire of iconic songs ranging from pop and rock to swing and even opera. They perform at Richardson's Eisemann Center for Performing Arts, just across the plaza from the Red Line's Galatyn Park Station.
Saturday, April 9-Sunday, April 10
Dallas Reggae Fest not only has two days of live music, but also features Caribbean food, vendors, and dance, along with art and family activities. Performers include Don Carlos, Anthony B, Third World, Goindwana, and many, many more. The festival happens in Addison Circle Park, a short walk from Addison Transit Center, which is served by numerous bus routes.