Happy New Year! North Texans will usher in 2023 with some very welcome warmer temperatures.
If you venture out, DART is here to provide convenient, safe, and FREE travel to the festivities. It's true: Once again, DART and Coors Light are teaming up to provide free rides on DART from 6 p.m. until end of service on New Year's Eve. Learn more at DART.org/NYE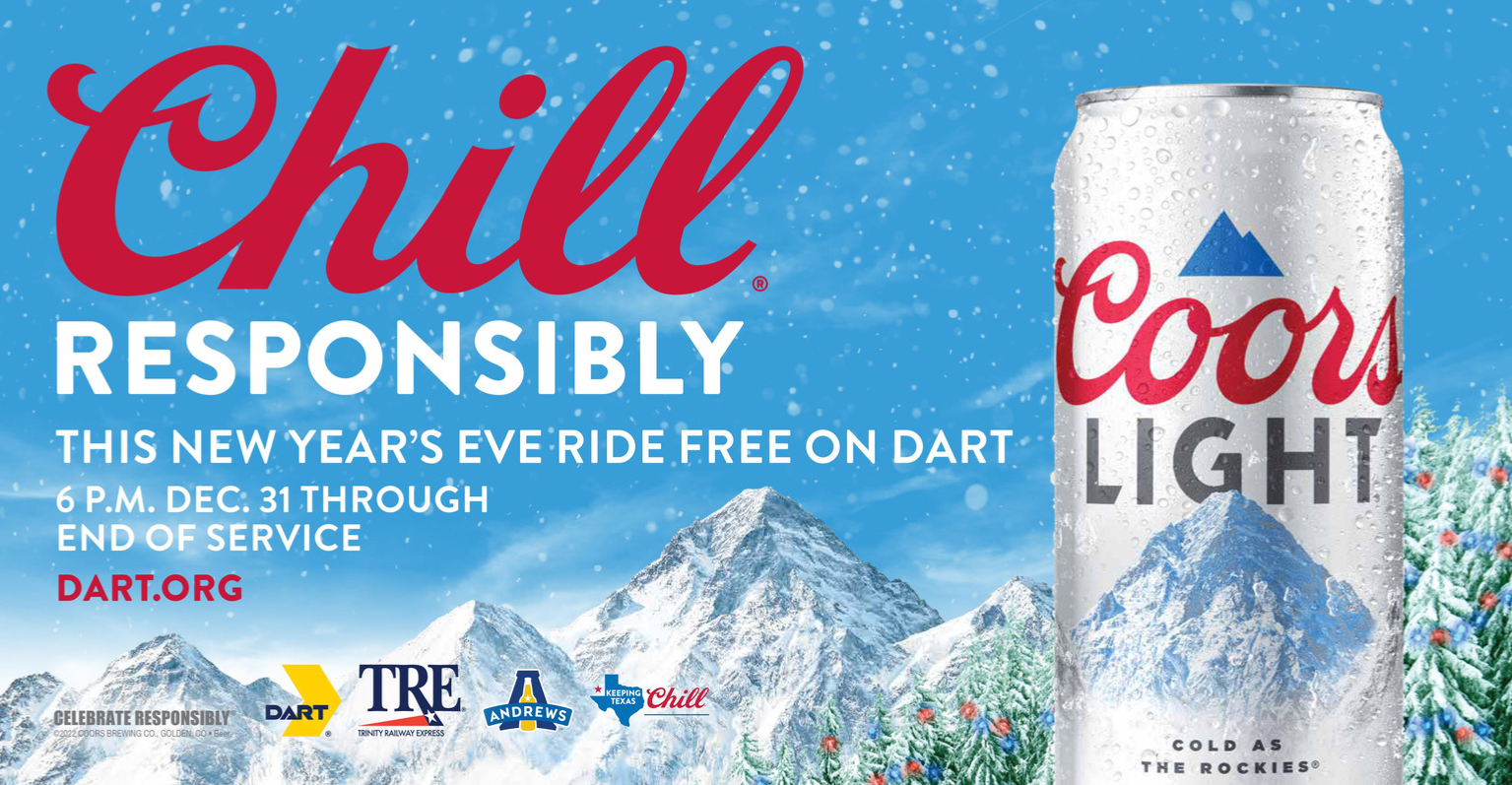 Thursday, Dec. 29-Friday, Dec. 30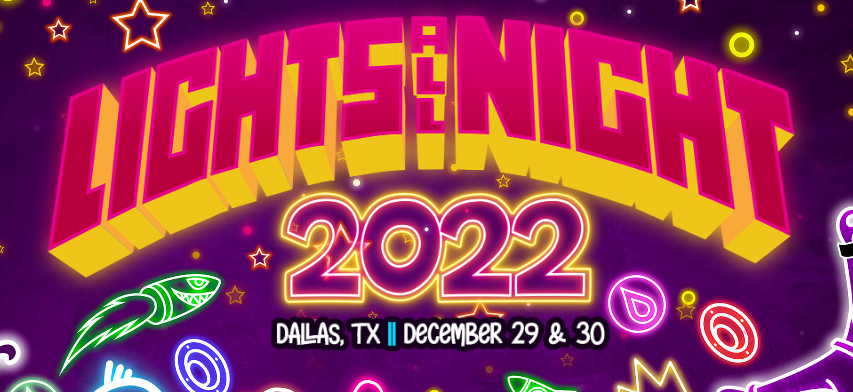 Lights All Night provides an electronic feast for the senses, with top-notch visual and audio production. Prominent names include Excision, John Summit, Porter Robinson, Svdden Death, Tchami, Zeds Dead, and many more. Catch it at Dallas Market Hall, walkable from Market Center Station on the Green and Orange lines.
Friday, Dec. 30

The Trains at NorthPark is the largest miniature train exhibit in Texas with more than 750 railcars. Visitors to the exhibit will experience watching the trains circle 1,600 feet of tracks rolling from coast to coast on a whimsical journey across the United States. The trains travel from the fall foliage of New England to San Francisco's Golden Gate Bridge with stops along the way in New York, Arizona, Colorado and other iconic scenes. See the exhibit through Jan. 6. To get there, catch the Red, Blue or Orange Line to Park Lane Station. From there, the NorthPark Shuttle (Bus Route 402) will take you to the mall.
Saturday, Dec. 31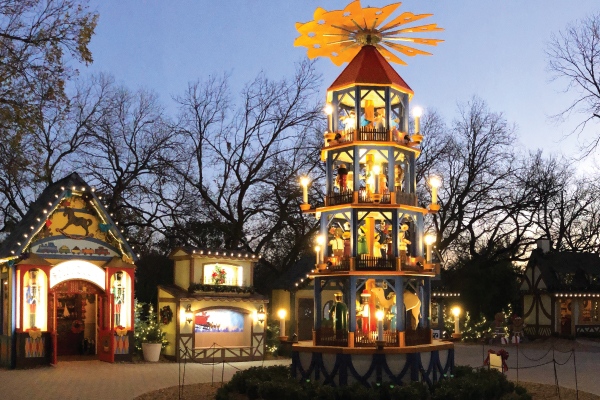 Holiday at the Arboretum evokes the magic of the season with resplendent displays including the crowd favorite, Christmas Village. There's also a new exhibit, The Artistry of Faith & Culture, that celebrates the diversity of the North Texas' holiday season. If you haven't checked out this annual tradition yet, you'd better do it today – Saturday is the display's last day. Get to the Dallas Arboretum on Bus Route 214, which departs from EBJ Union Station.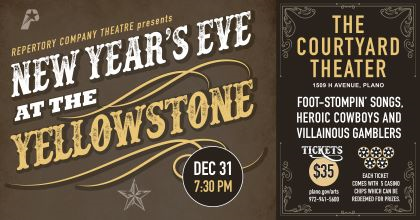 New Year's Eve at the Yellowstone is an immersive experience from Repertory Company Theatre that lets you travel back to the 1890s, with a saloon casino full of cowboys and gamblers, plus live music. It's a foot-stompin' way to kick in the New Year at the Courtyard Theater, just across Haggard Park from the Red Line's Downtown Plano Station.
Reunion Tower Over the Top NYE 2023 is the annual pyrotechnic blowout in downtown Dallas, with fireworks high above one of Dallas' most iconic structures. The 360-degree, panoramic spectacular lights up the Dallas sky starting at 11:59 p.m. You can't view the display from the tower itself; the streets of downtown are prime viewing real estate. You should find plenty to do at street level. The weather promises to be comfortable. Union, West End and Akard stations are all good bets.
Sunday, Jan. 1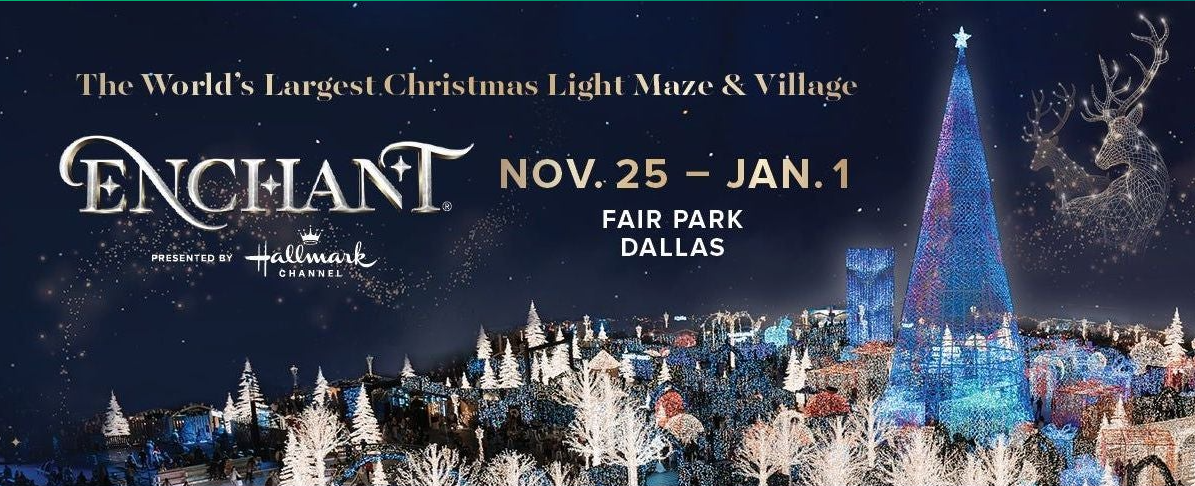 Enchant creates an illuminated winter wonderland with more than 4 million sparkling lights forming a walk-through maze. You'll also enjoy a 100-foot-tall holiday tree, an ice-skating trail, live entertainment, and a marketplace with crafts, gifts, food and cocktails. It's a great holiday experience – and today is the last day you can experience it by taking the Green Line to Fair Park Station.
#DARTableWeekend