Dallas Area Rapid Transit (DART) has launched a redesigned website, providing riders with a user-friendly experience and new trip planning capabilities.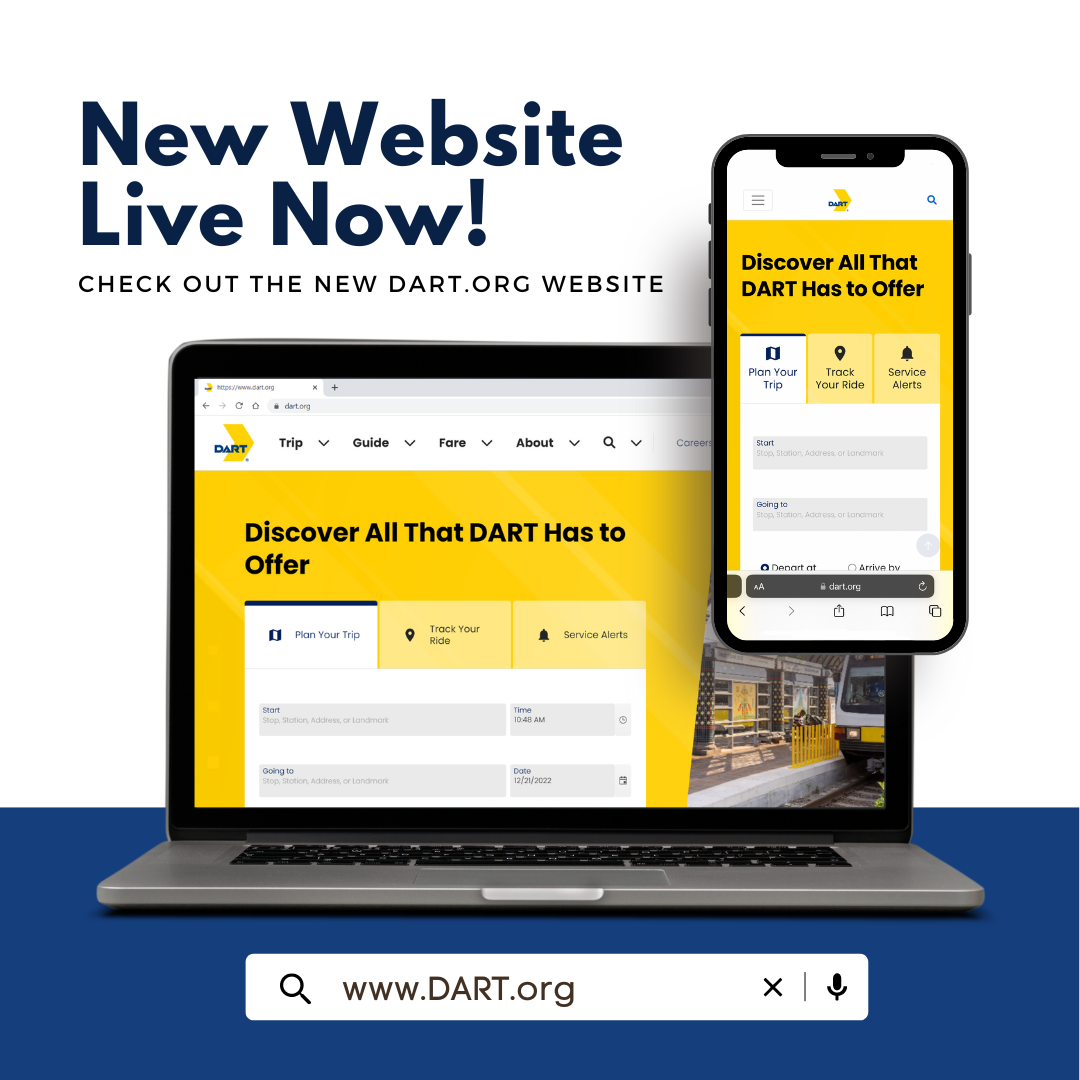 The new responsive website includes several new features for DART riders, including:
Real-time trip planning with GoLink integration through an enhanced trip planner tool that replicates the results from the GoPass app and gives riders more resources to plan their trips.
A clean, user-friendly interface that offers easy navigation so that riders can easily find the information they need.
Provides consistent multi-language translation using Google Translate that allows website visitors who don't read English to convert the text to one of 14 languages: Arabic, Chinese (simplified and traditional), Filipino, French, Gujarati, Hindi, Khmer, Korean, Persian, Portuguese, Russian, Spanish, Urdu, and Vietnamese.
For more information on DART and to view the site, please visit
DART.org
.