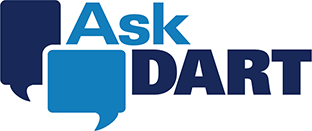 On Jan. 24, 2022, DART will begin service on its New Bus Network. As the name implies, this service change will be a complete overhaul of DART's bus system and GoLink services, which means every route will change in some way. The agency also will restore light rail service to pre-pandemic frequency.
DART's New Bus Network will simpler, better, faster and easier. More people will live within a half mile of DART service. You'll have better access to jobs and a faster commute. Routes will have improved frequency and longer hours. GoLink will add coverage to more residential and commercial areas. There are a lot of improvements to look forward to.

If you are a current DART rider, here are some of the key changes to expect:

Some fixed-route service replaced by GoLink

– Some fixed-route bus service will be replaced with DART's on-demand GoLink service. We are doubling the number of GoLink zones, often providing coverage to areas that have little or no bus service now. Plus, we're starting the new GoLink services early on Dec. 6 so you can try it out before the big January service change.

Visit GoPass.org and click on "GoLink On Demand" to learn more

.
Bus stops will be eliminated

- Prior to Jan. 24, you will see bags covering your bus stop signs that show the current bus service at that stop ... and tell you what the future service will be. If the bus stop is scheduled to be removed, we'll tell you that, too, and let you know what the nearest new route or GoLink zone will be.
Keep watching DARTzoom.org for more information. We will be updating the website regularly.

#DARTzoom