Join DART in honoring National Hispanic Heritage Month. From Sept. 15 to Oct. 15, take time to celebrate the many ways that Latin American cultures have helped shape our region. Here are a few DARTable ways to do so!
The Latino Cultural Center, just steps from the Green Line's Deep Ellum Station, tells the story of Hispanic heritage through both visual and performing arts. The free institution hosts tons of events throughout the year. Friday, Sept. 22, check out La Pena, where artists from Cuba, Costa Rica, Mexico and Puerto Rico perform an acoustic fusion of Latin American music. On Saturday, Sept. 23, don't miss Boricua. This Puerto Rican-themed festival will have live music, dancers, an art exhibition, artisans and favorite foods from the island. Through Saturday, Oct. 14, drop in to see Hecho en Dallas. Forty-six talented artists from North Texas are exhibiting work in all mediums.
On Saturday, Sept. 23, head to Annette Strauss Square in the Dallas Arts District for the Latinidad Festival. Celebrate the diversity of Latin America through food, music, dance, local vendors, and art. Explore authentic cuisine, check out a pop-up market, and engage in craft activities for the whole family. There's also live music, as well as traditional dance. The celebration is just a few blocks from Pearl/Arts District Station on all four DART Rail lines, or the M-Line trolley.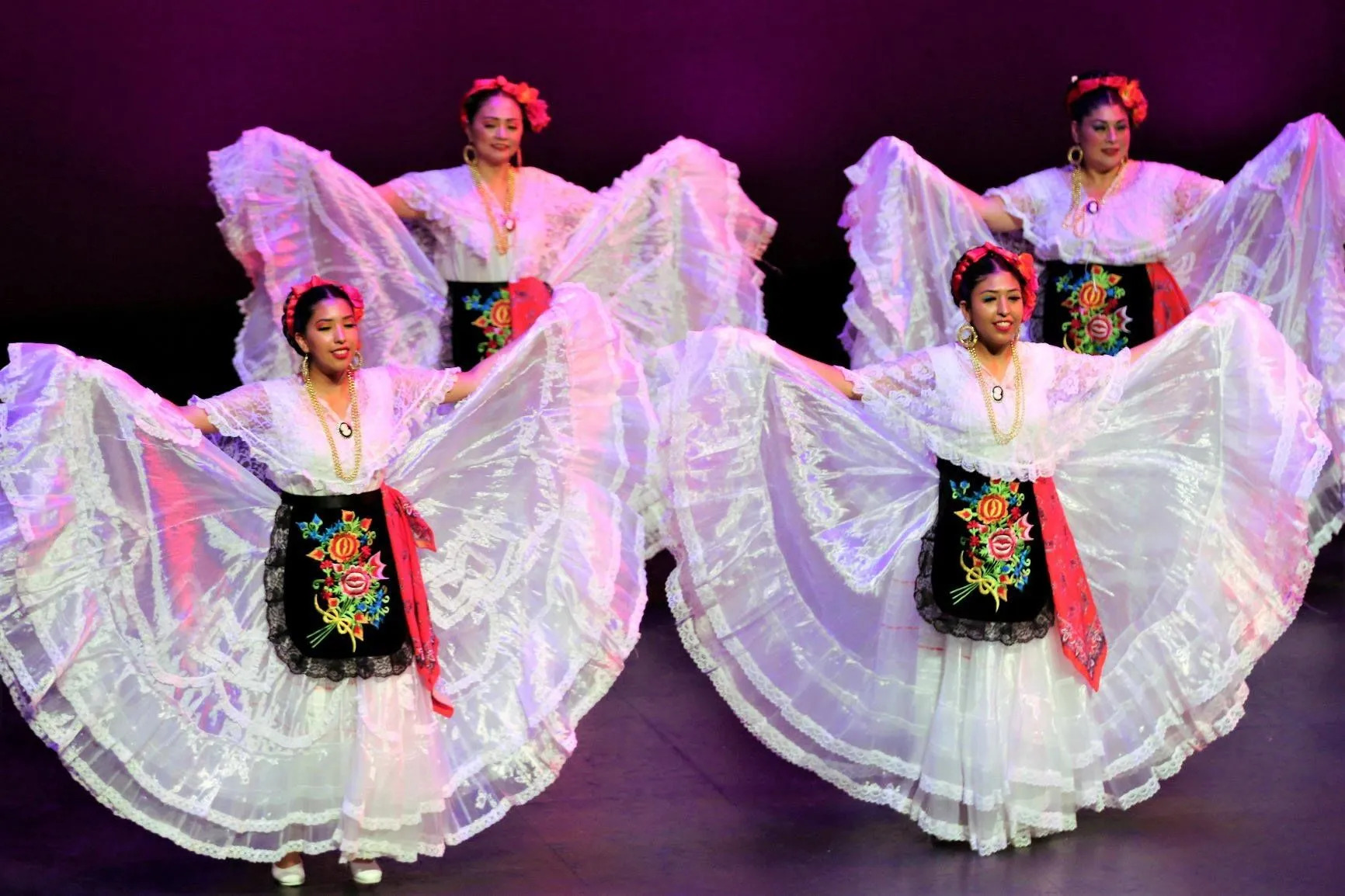 The Irving Archives & Museum has two special exhibitions presented in both English and Spanish, that run through Feb. 4:
Popol Vuh: The Sacred Book of the Quiché Through Illustration features 65 illustrations by Jaime Arredondo, who was inspired by the Mayan sacred text.
Vestuarios de Ballet Folklórico/Fashion of Ballet Folklórico: Expressing Mexican Culture through Dance features traditional outfits used for Ballet Folklórico, courtesy of Alegré Ballet Folklórico.
The museum is walkable from Downtown Irving/Heritage Crossing Station on the Trinity Railway Express (TRE).

And on Saturday, Oct. 7, the Hispanic Heritage Festival takes place at Martin Luther King, Jr. Community Center. You'll find live entertainment, local vendors, kids' activities and performances by the likes of Anita Martinez Ballet Folklorico. The community center is just a short walk from MLK, Jr. Station on the Green Line.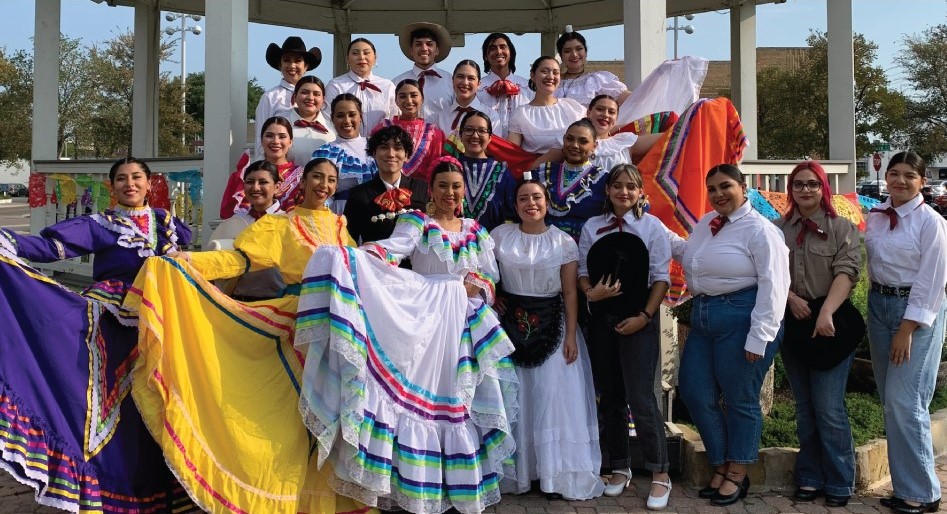 On Saturday, Oct. 14, Carrollton's Saturdays on the Square event will have a special Hispanic Heritage Month theme. Celebrate with live entertainment, games, crafts and more. The event is a short walk from the Green Line's Downtown Carrollton Station.
Also on Saturday, Oct. 14, the Plano International Festival celebrates all the diverse cultures that make up North Texas. Come to Haggard Park, right next to Downtown Plano Station on the Red Line.

For a deep dive into Latino history, The Dallas Museum of Art is a great place to immerse yourself. The Ancient American collection represents Mexico, Guatemala, Panama, Colombia and Peru, among others. It's just a few blocks north of St. Paul Station on all four DART Rail lines.