DART celebrated the deployment of its
new interactive digital kiosks
Thursday at an unveiling and dedication ceremony at J.B. Jackson, Jr. Transit Center.
The kiosks' user-centered solutions empower you to make travel decisions based on the schedules and modes that work best for you. Look at a few scenes and remarks from the event.
Congresswoman Eddie Bernice Johnson:

"I am very excited to be here today for the official launch of these interactive kiosks at the J.B. Jackson, Jr. Transit Center. Communities throughout Texas-30 depend on DART to get them to their destinations," said Congresswoman Johnson. "Their new interactive kiosks prove why Dallas is in the forefront of innovative technology. DART's kiosks allow residents and visitors to discover and rediscover North Texas by providing real-time transit information, enhanced safety measures, access to social services, and translation in nine languages."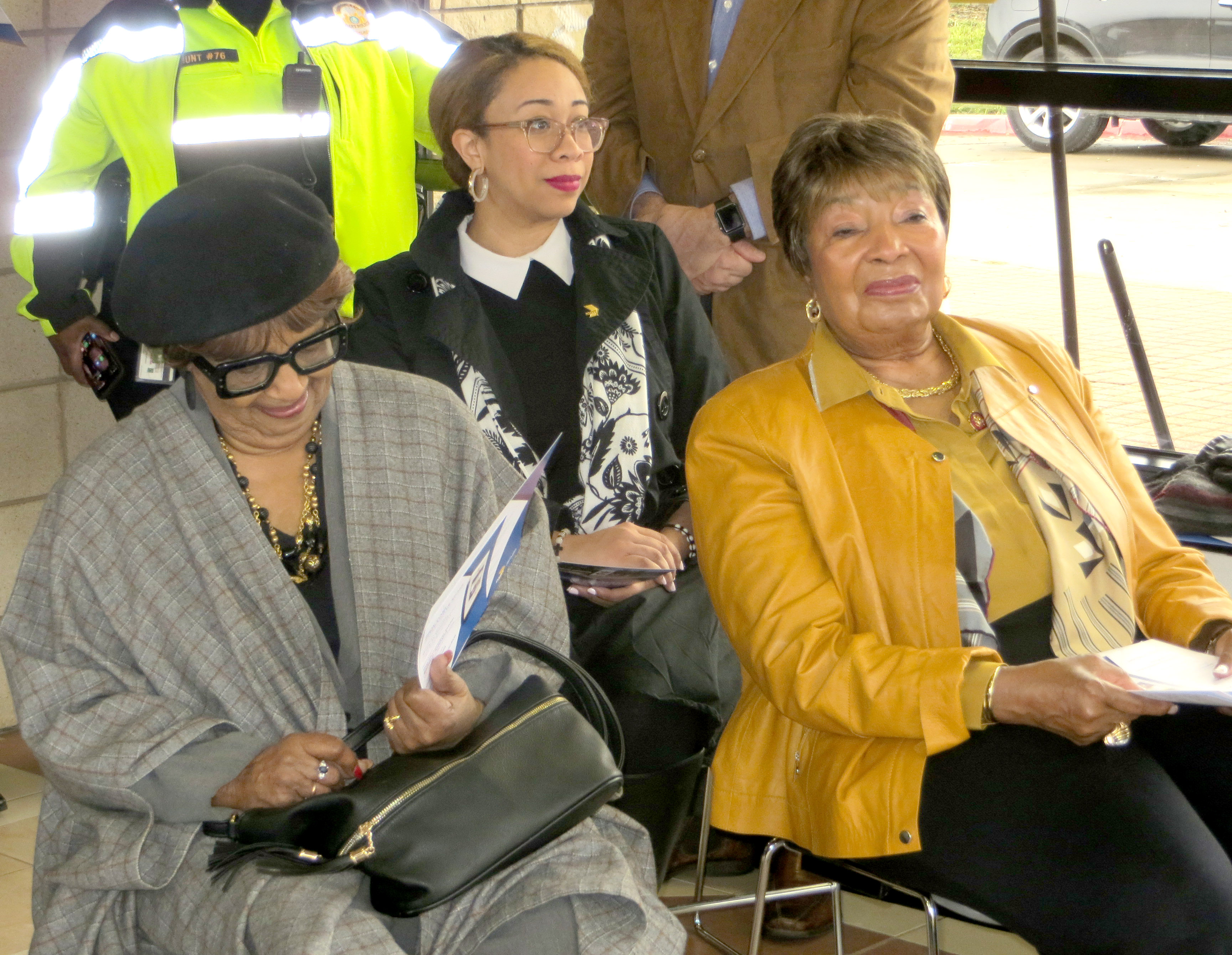 DART President/Executive Director Gary Thomas:

"We're very excited today to bring this new technology to our customers. With more than 300 interactive digital kiosks planned across our system, customers can discover nearby destinations, plan their trips and send directions to their phones via text. The additional security cameras on the kiosks will also provide DART Police with an expanded presence at our bus and light rail stations, and customers with a greater sense of security," said DART President/Executive Director Gary Thomas.
Read answers to our
FAQ
to familiarize yourself with important kiosk facts.
#DARTkiosk