If you are age 50 or older, come get fit and have fun at the 2020 Dallas Senior Games Feb. 27-March 8. This year's theme is "The Moment is Yours."
The Olympics-style fitness and leisure competition kicks off with an opening ceremony at Fair Park. After the ceremony, participate in the 1K Fun Walk and the 5K Run at the Food & Fiber Pavilion.
DART's Green Line to Fair Park Station is the best way to attend the opening events. You can transfer from any line in downtown Dallas, then hop on the Green Line, which takes you right in front of Fair Park's main entrance.
The event's 12 competitive sports include: a 5K race, archery, basketball, bowling, cornhole throwing, cycling, golf, pickleball, swimming, table tennis, tennis and track and field. These events take place at locations throughout North Texas. See the schedule below for locations and times.
Register for the games at https://dallas.fusesport.com/registration/1291/. Remember, event check-in begins one hour before each activity.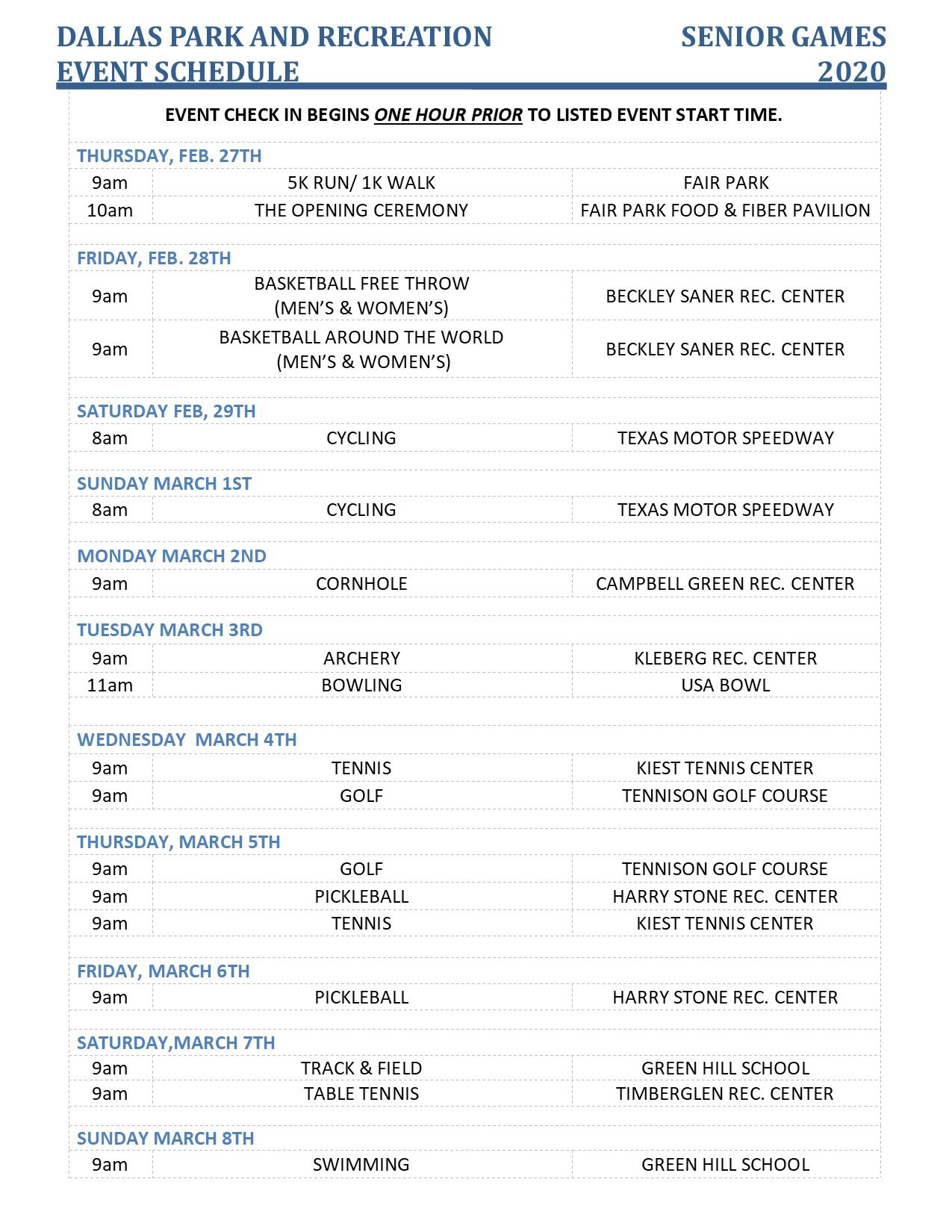 To learn more about the games, visit dallasparks.org.
#DART2SeniorGames