Even if you're sticking around town this summer, you can still make it memorable by exploring the metro on DART. Your family will find fun on board and off as you discover great destinations located near rail stations and bus stops across the DART Service Area. Your vacation starts the minute you park your car!
Discover downtown Dallas
Want to expand your child's mind and give them an appreciation for the arts? There's no better place to start than the Dallas Arts District! At the Dallas Museum of Art, your family can explore most of the galleries and exhibitions for FREE, though you are encouraged to reserve your spot in advance. Afterwards, check out exquisite works by modern and contemporary masters at the Nasher Sculpture Center. Then, relax at Klyde Warren Park, home to wide-open spaces, food trucks and water features where your kids can splash and play. Klyde Warren Park is a short walk from St. Paul Station on all four DART Rail lines; you can also get there on the M-Line Trolley. Looking for a different view? Ride to Union Station. Just a few short steps away, you'll find Reunion Tower where your family can take in panoramic, mile-high views of the metro from the GeO-Deck.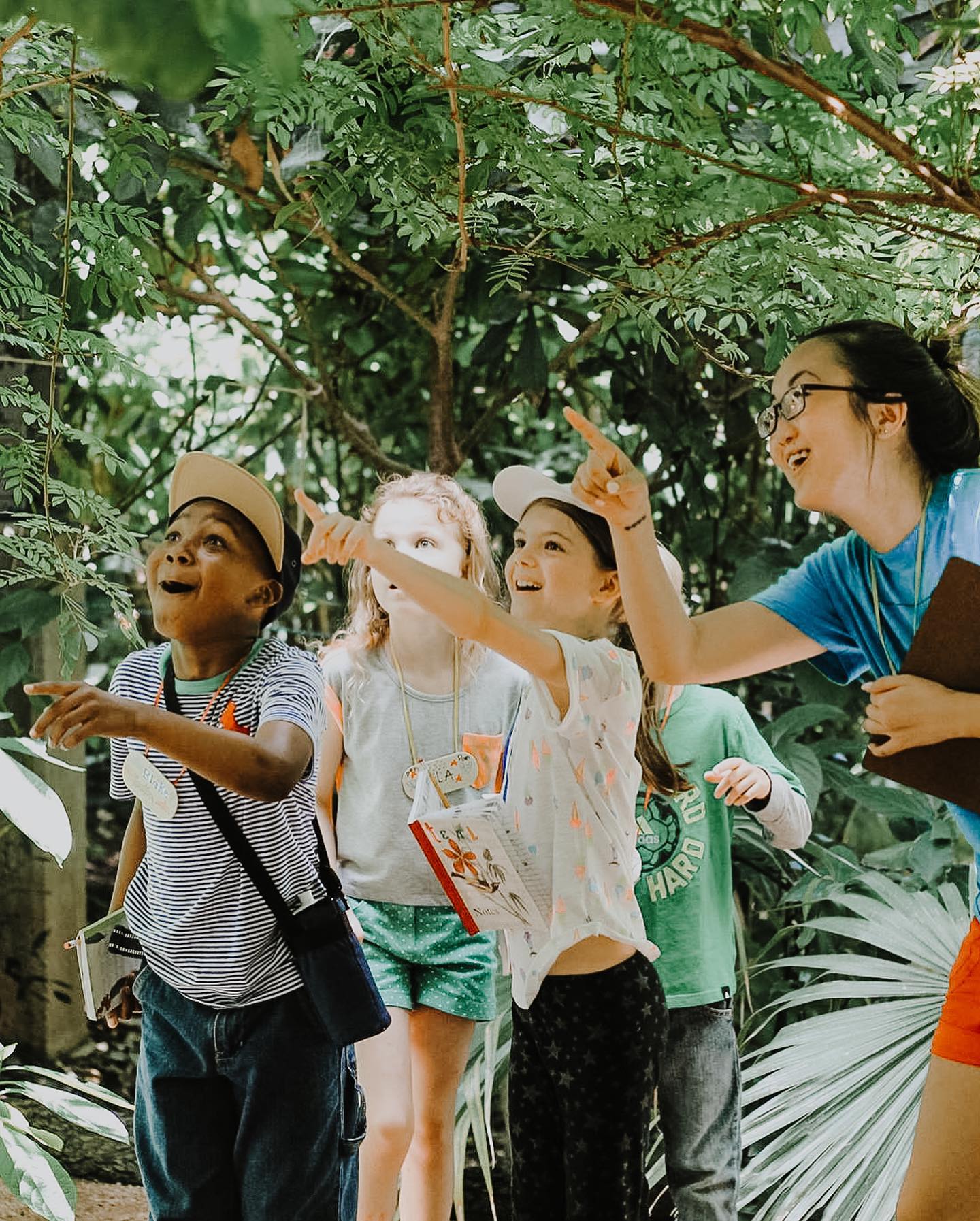 Go green to Fair Park
Well…go Green Line, that is. Fair Park is right off the line and home to a world of great attractions. Start by checking out Children's Aquarium Dallas and see their stars under the sea. Then, explore the African American Museum which chronicles the African American experience with artistic, cultural and historical displays. Nearby, visit the Hall of State, home to the Dallas Historical Society, where remembering Dallas' past builds her future. The society collects, preserves and exhibits the heritage of Dallas and Texas to educate and inspire present and future generations. Finish off by flying over to the Texas Discovery Gardens, which transports your family to a 7.5-acre tropical rainforest filled with butterflies, plants and insects.
Make a splash in Irving and Las Colinas.
Grab your swimsuits and ride the Orange Line to Las Colinas Urban Center Station for a host of wet and wild DARTable adventures! Check out Irving Water Fun where the family can enjoy a gondola ride on the Mandalay Canal or hop on an aqua cycle. Another refreshing option? Tool around Lake Carolyn on a stand-up paddleboard or kayak from SUP NTX. For a dry land experience, stroll along the Mandalay Canal on foot and take in the old-world inspired ambience and unique shops and restaurants. Nearby, dry off at the Mustangs of Las Colinas Museum and Visitors Center, home of the renowned bronze sculpture featuring nine wild horses.
Get presidential (or get artsy) at SMU

Families tend to overlook the two world-class museums located in the heart of the SMU campus: the George W. Bush Presidential Library and Museum and the Meadows Museum. You can easily reach both museums on the 442 Museum Express from SMU/Mockingbird Station.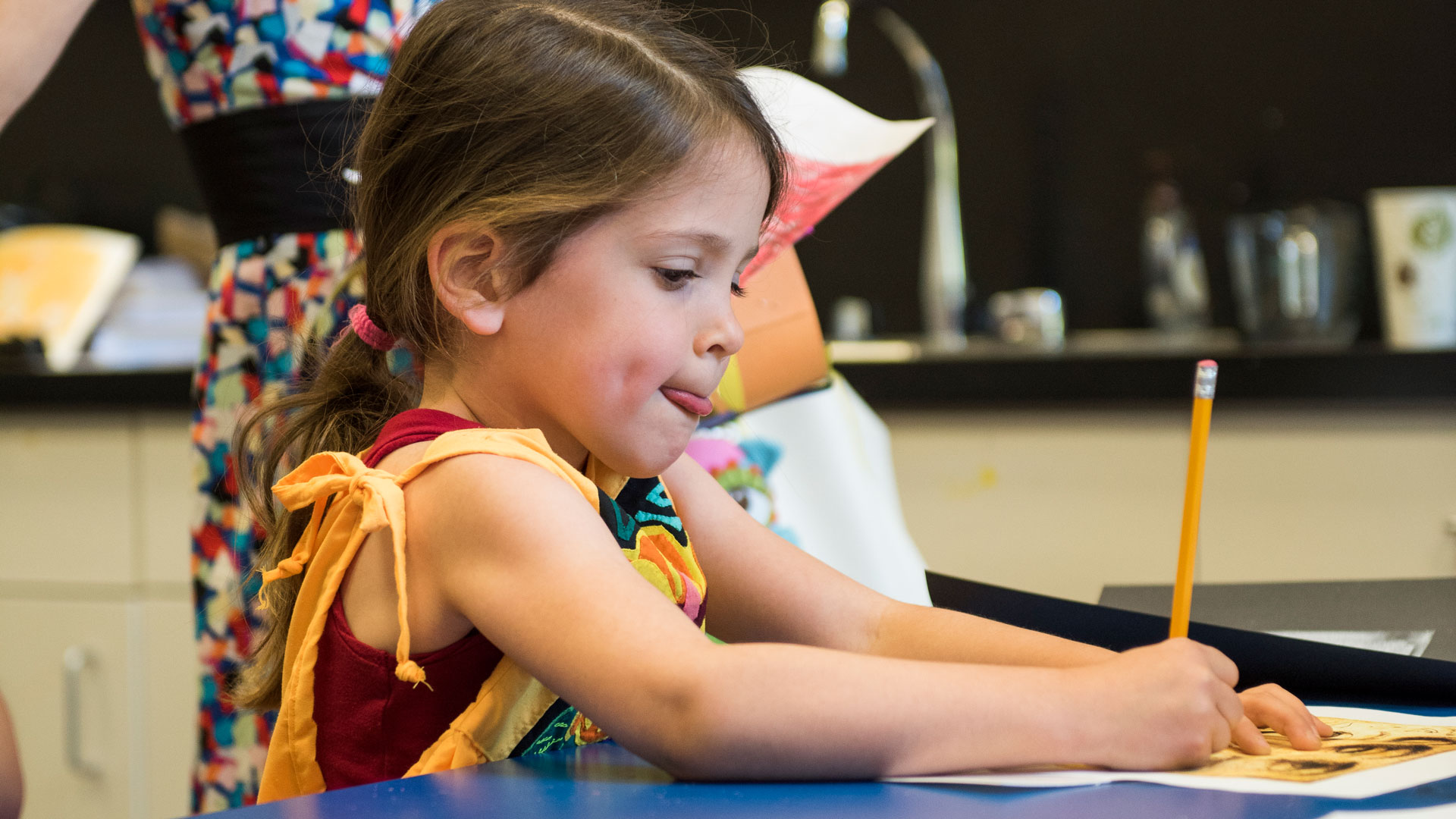 Through December 31, the Bush Center presents Liberty and Laughter: The Lighter Side of the White House. This special exhibit demonstrates how laughter remains vital to a thriving democracy and features inside jokes, anecdotes, artifacts and more. Through September 25, the center is also showcasing Waxing Poetic: Expressions with Cold Wax, an exhibition of artwork by the former President. Year-round, the library highlights President Bush's time in the White House with regular exhibits that include A Nation Under Attack, Critical Decisions, Life in the White House, an Oval Office replica and more! Featuring lots of interactive displays perfect for young minds, the museum demonstrates how the President and Mrs. Bush put the key principles of freedom, responsibility, opportunity and compassion into practice during their tenure.

At the Meadows Museum, your family can get a taste of Spanish art closer to home. Nicknamed the "Prado on the Prairie," the museum is home to one of the largest collections of Spanish art outside of Spain. With pieces dating from the 10th to the 21st centuries, its galleries feature works from such renowned painters as El Greco, Goya and Dali, as well as sculptures, Renaissance-era altarpieces and more. In addition to their primary collection, the museum also houses works from leading North Texas artists.
Head west to Cowtown!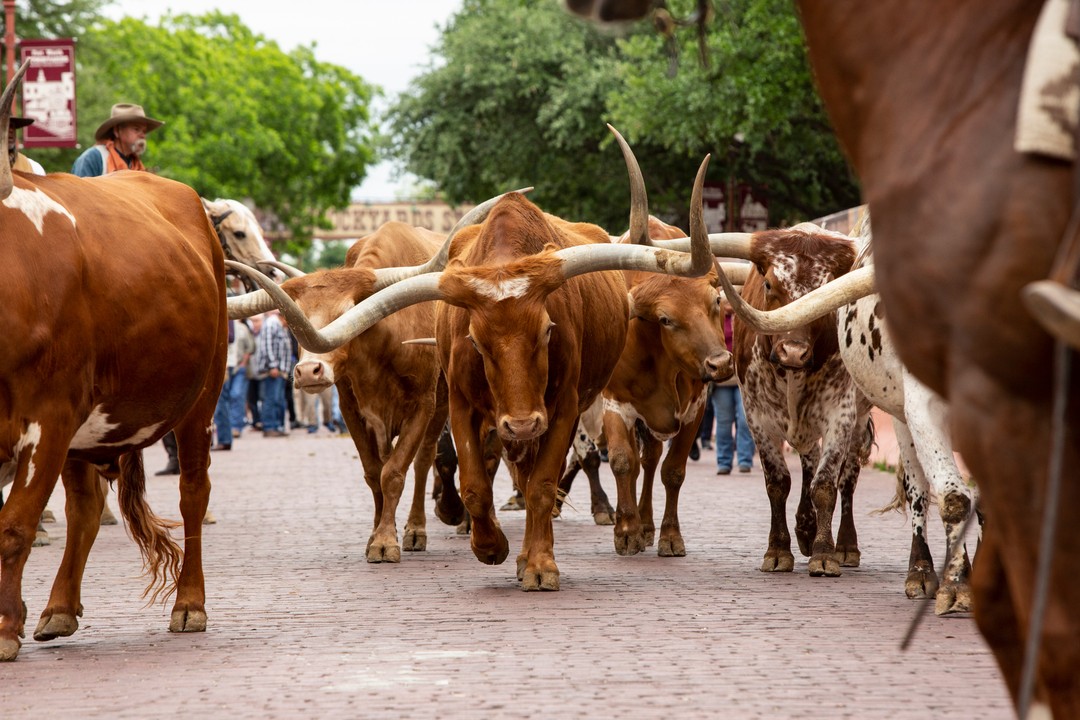 The TRE doesn't just bring Dallas and Fort Worth together. It brings families together. Getting there is half the adventure! Just ride the TRE to Fort Worth Central Station and get ready for some Fort Worth fun. Hop aboard Trinity Metro's Molly the Trolley to experience the best of Sundance Square and downtown, including the Fort Worth Water Gardens. Or, jump on The Dash to explore the Fort Worth Cultural District, including the Fort Worth Museum of Science and History; the Kimbell Art Museum; the National Cowgirl Museum and Hall of Fame; the Modern Art Museum of Fort Worth; the Amon Carter Museum of American Art; and many more.
Chill in Carrollton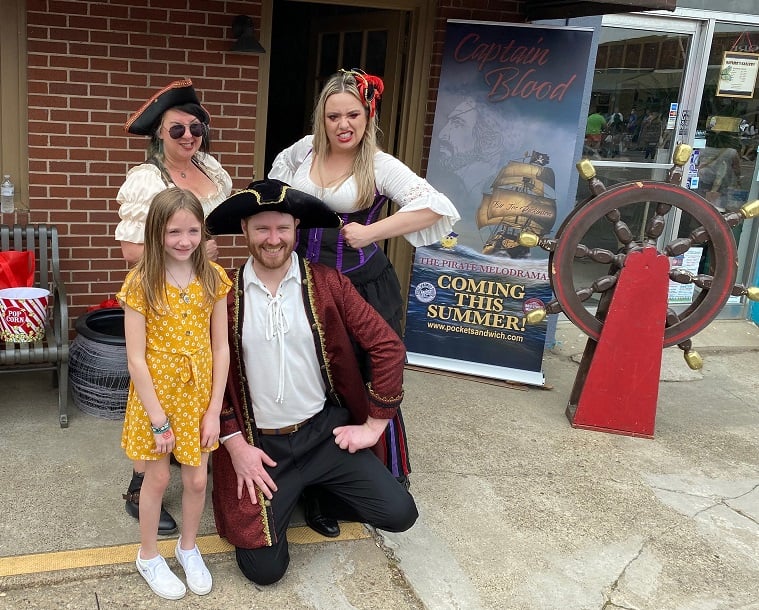 Pocket Sandwich Theatre -- the longtime East Dallas establishment known for offering "the most fun you can have in a live theatre" -- recently moved to their new home in Downtown Carrollton. Just ride the Green Line to Downtown Carrollton Station. The theatre is opening with some high-seas humor in the form of Captain Blood: A Pirate Melodrama. Nearby, you'll find lots of great homegrown spots where you can dine and shop in Historic Downtown Carrollton. Let the kids cool off with an assortment of homemade flavors from Beth Marie's Old Fashioned Ice Cream, or grab a nice pizza pie at Cane Rosso.
DART to the arts in Garland
Only DART connects you to charming downtowns like Garland where you can explore and be entertained. On that latter note, be sure to add Downtown Garland to your itinerary for family entertainment. Ride the Blue Line to Downtown Garland Station, and then take in a family-friendly movie or live performance at The Plaza Theatre, or catch a summer musical at the Granville Arts Center.
Pop over to Plano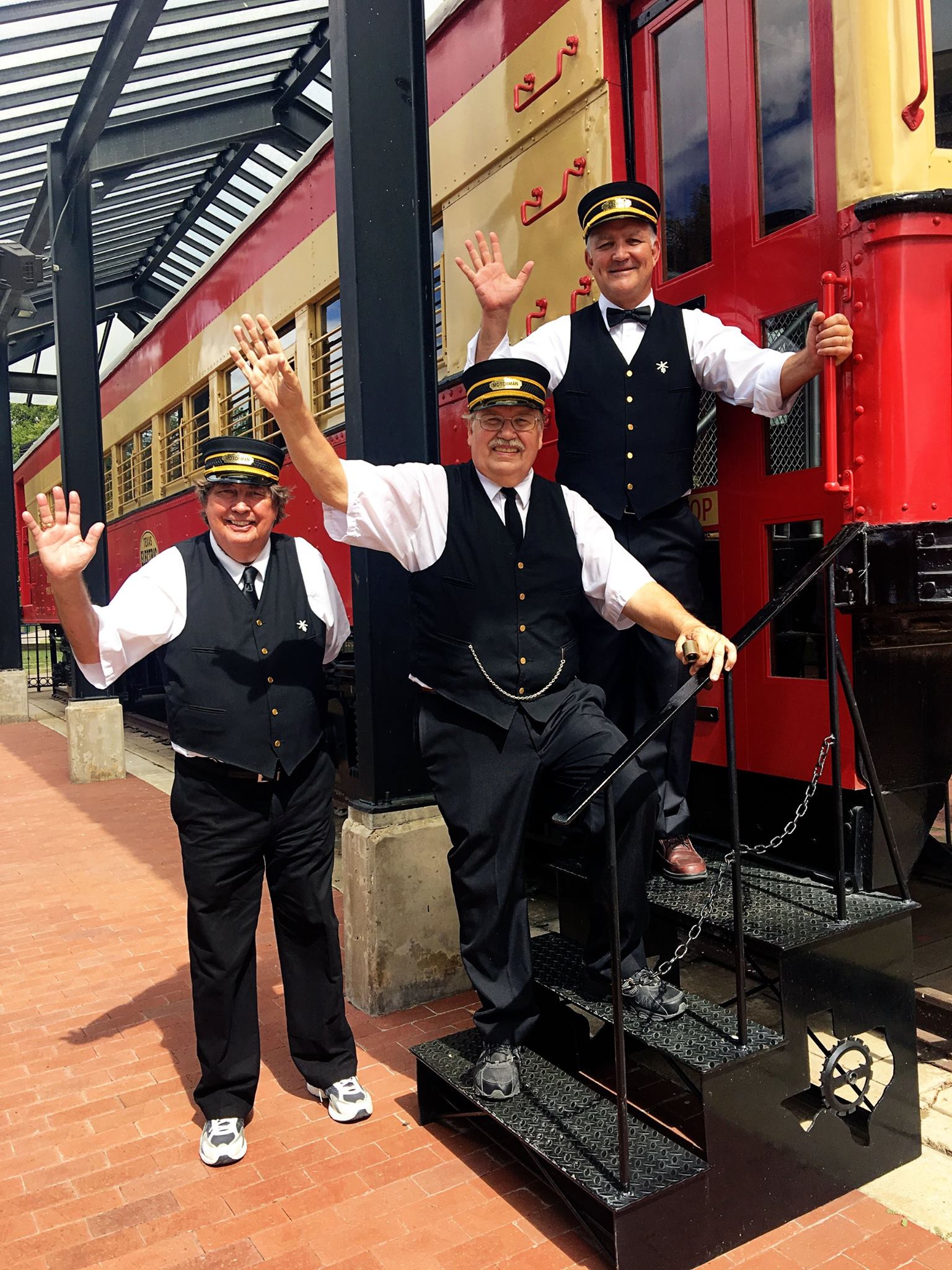 Discover walkable family adventures in every direction in downtown Plano, located off the Red and Orange lines at Downtown Plano Station. You can teach the kids about Texas' railroad roots at the Interurban Railway Museum; enjoy some outdoor time at Haggard Park; or sample some of the unique finds around 15th Street. The star of the show, though, is the Downtown Plano Arts District, featuring the Courtyard Theater, ArtCentre of Plano, the Cox Building Playhouse and McCall Plaza.
Explore history in Farmers Branch
Take the family on a trip back in time at Farmers Branch Historical Park. This open-air museum is located near Farmers Branch Station along the Green Line and features numerous 19th-century buildings spread across 27 acres, including a train depot, a school and an old church.
Can you believe all the adventures in your own backyard? It's time for your family to stay close — but go far — on a DARTable staycation. Hop on board for adventure today!