We've got a DARTable, musical weekend lined up, with everything from musical comedy to disco dancing on the agenda. You also can hang out with dinosaurs. Read on for this weekend's DARTable offerings.
Thursday, July 28-Sunday, July 31

The Prom is a new musical comedy about a small town and some big Broadway stars who are trying to change the world. See it at the Winspear Opera House, walkable from Pearl/Arts District Station on all four DART Rail lines.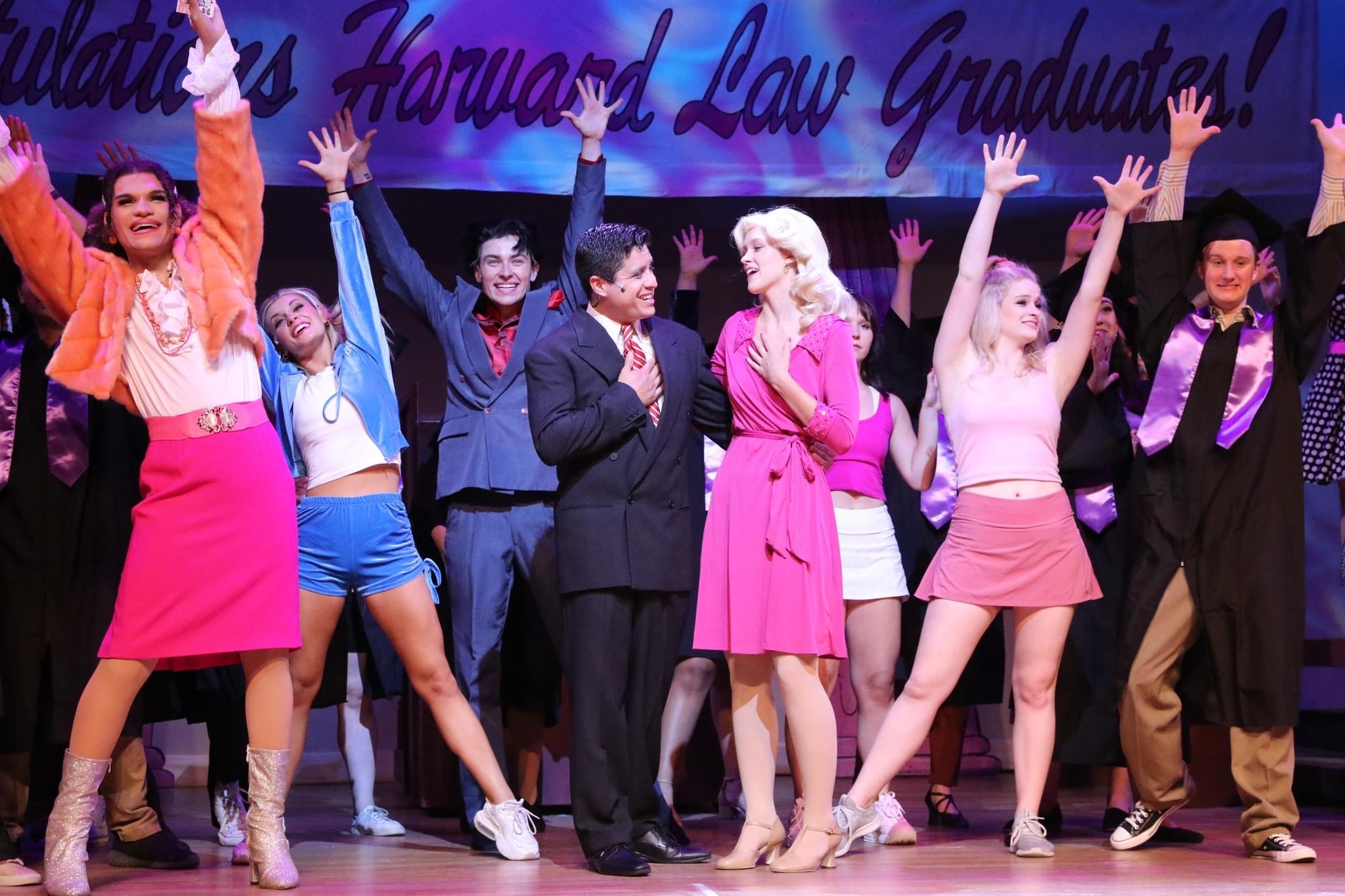 Friday, July 29-Sunday, July 31

Jurassic Quest lets you and your family walk among a huge herd of lifelike dinosaurs. In addition to the giant, extinct beasts, there are interactive science and art activities, a fossil dig and real fossils including T. rex teeth and a triceratops horn. You can also embark a scavenger hunt and win a prize. Take this prehistoric adventure at Fair Park's Centennial Hall, a short walk from the Green Line's Fair Park Station.

Legally Blonde: The Musical is an award-winning musical based on the popular movie. Packed with action and memorable songs, the play follows the titular blonds as she defies stereotypes and pursues her dreams. Catch it at the Granville Arts Center, right next to Downtown Garland Station on the Blue Line.


Friday, July 29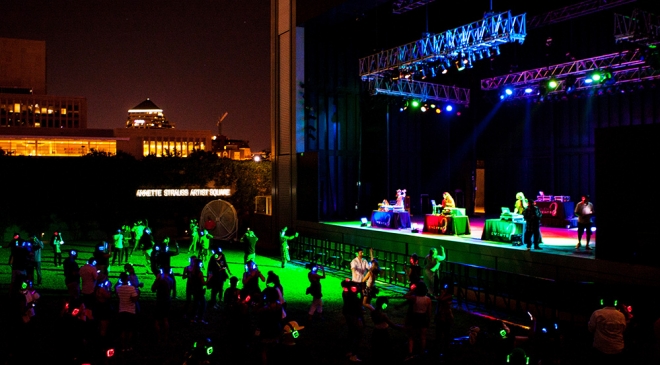 Silent Disco: Neon Nights is a chance to dance the night away using a reflecting pool as a dance floor. The thin layer of water covering the Donor Reflecting Pool at Sammons Park in the Dallas Arts District is transformed into a dance floor while DJs provide the perfect playlists for partygoers. When you're not dancing, grab some cushions and a cocktail, kick back and lounge under the stars. Be sure to wear clothes you don't mind getting wet – bright, neon colors are encouraged. Sammons Park is a few blocks from Pearl/Arts District Station on all four DART Rail lines.


Saturday, July 30

The Flashback Funk Fest features Zapp Band with special guests S.O.S. Band, Midnight Star, Lakeside, and Dazz Ban. In addition to the headliners on the main stage, there is a free pre-show on the Texas Lottery® Plaza Stage, as well as a free post-show afterward. Get funky at the Pavilion at Toyota Music Factory, walkable from the Orange Line's Irving Convention Center Station. You can also take Bus Route 227 to the venue.


Sunday, July 31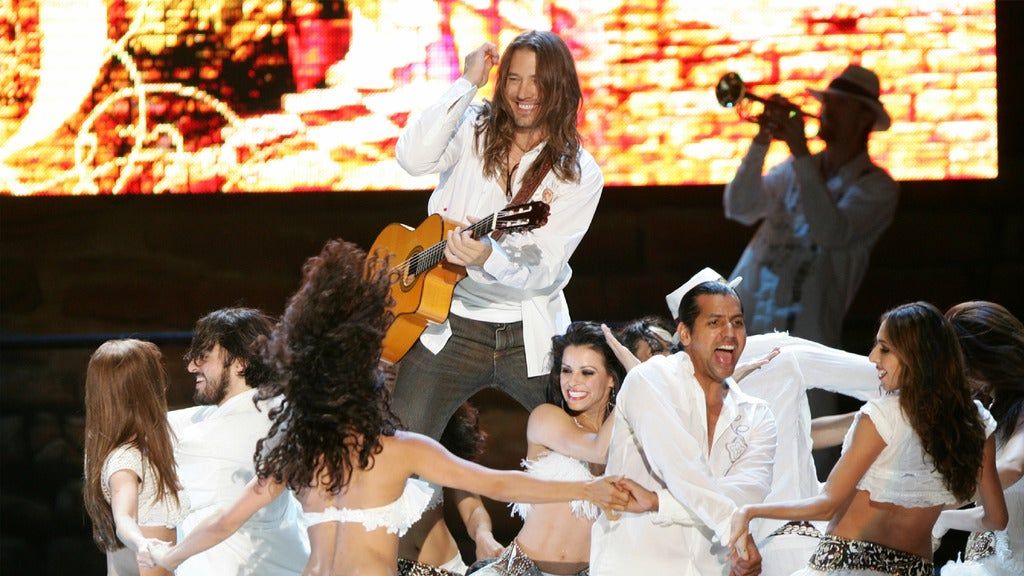 Benise combines Spanish guitar and dance in a one-of-a-kind show. With his guitar and a stage full of musicians and dancers, Benise takes the audience on a journey that includes flamenco, salsa, samba and much more. Take this unique Latin journey at the Eisemann Center, just across the plaza from Galatyn Park Station on the Red Line.

Bowling for Soup and Less Than Jake come to Deep Ellum with their quirky indie rock and ska punk, respectively. Bowling for Soup is touring in support of their new album, Pop Drunk Snot Bread. Check them out at The Factory in Deep Ellum, a short walk from the Green Line's Deep Ellum Station.