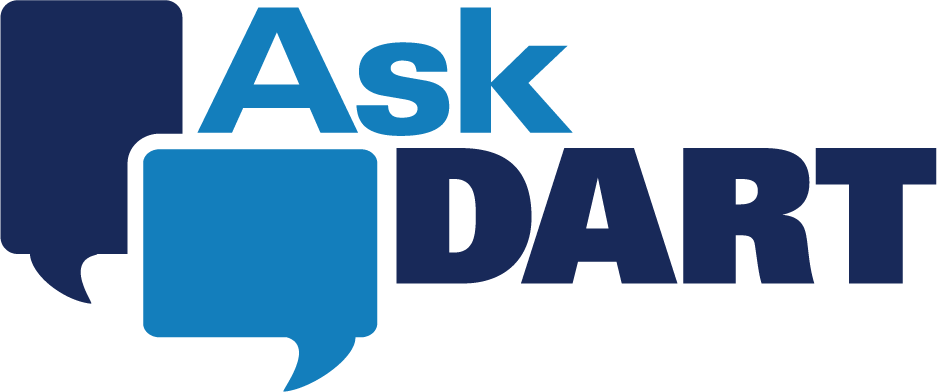 Question:
I am not comfortable touching a ticket vending machine or a fare box right now. What is the best way to purchase my DART pass?

Answer:
We understand your concerns. In light of the coronavirus, DART now encourages all riders to buy their passes with one of our contactless fare payment options – either the GoPass app or a GoPass Tap card. These are the safest and best ways to purchase a pass so that you can avoid contact with surfaces that others may have touched.
By switching to GoPass, you can buy passes and plan trips right on your phone. If you don't already have the GoPass app, you can download the latest version for free from the App Store or Google Play.
Another option is GoPass Tap, a reloadable fare-payment card. These cards can be purchased at 7-Eleven stores or other participating retailers. You can load value onto your GoPass Tap card using cash or credit at retail stores, online at GoPass.org, or over the phone by calling DART Customer Service at 214-979-1111, Option 1.

#AskDART