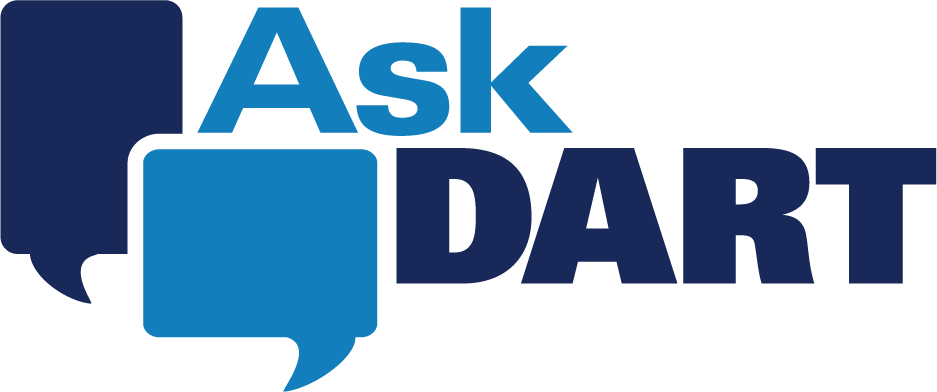 Question:
Which health centers are accessible on DART?
Answer:
DART offers access to many North Texas medical centers, clinics and hospitals. No matter where you are in DART's service area, we're here to help you make your checkups, doctor visits and other medical appointments.
Baylor University Medical Center -- Baylor Scott & White Health
Baylor University Medical Center in Dallas is part of the Baylor Scott & White Health system and is home to more than 20 medical specialty centers, many of which are ranked among the top 50 hospitals in the country.
You can visit the Baylor University Medical Center by riding DART's Green Line to Baylor University Medical Center Station.
Dallas VA Medical Center
Dallas VA Medical Center is part of the Department of Veteran's Affairs North Texas Health Care System.
You can visit the Dallas VA Medical Center by riding DART's Blue Line or Bus Route 444 to VA Medical Center Station.
Medical City Plano
Medical City Plano is a full-service acute care facility with more than 2,400 employees and 1,700 physicians representing more than 70 specialties and subspecialties.
The center's nearest DART facility is Jack Hatchell Transit Center. You can also visit Medical City Plano by riding DART's Bus Route 451.
Parkland and UT Southwestern Medical Center
Parkland is Dallas County's only public hospital and one of the country's largest. UT Southwestern Medical Center has been caring for patients at Parkland Memorial Hospital for decades, providing diagnosis and treatment for virtually every type of condition or disease.
You can visit Parkland or UT Southwestern Medical Center by riding DART's Green or Orange Line to Southwestern Medical District/Parkland Station.
More DARTable Heath Centers
Check out our comprehensive list of DARTable health centers at DART.org.
As you ride DART, remember to wear a mask, wash and sanitize your hands and watch your distance.
#AskDART