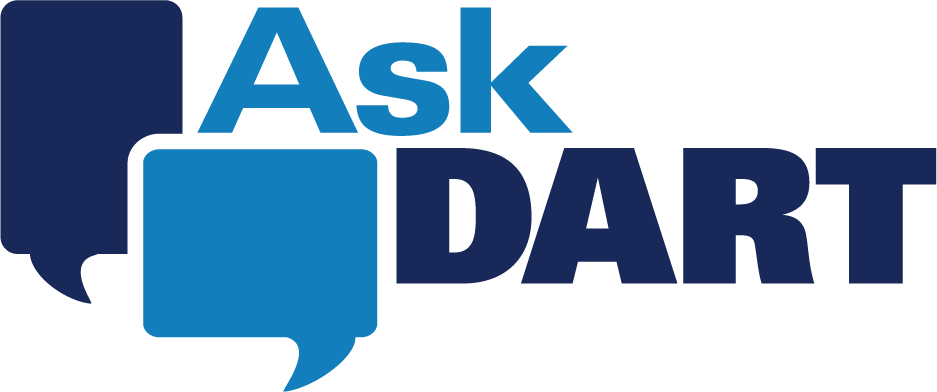 Question:
Where do I go for information related to DART's response to the coronavirus?
Answer:
The safety of DART riders and employees is our top priority. We created the Ask DART page on our DART Daily blog to communicate the most up-to-date information. New content is continuously added. Here you will learn about our cleaning protocols, our efforts to provide contactless payment options, tips on how to ride safely, and so much more!
In addition to our blog, you can keep informed on service alerts and other DART-related news and information by signing up for My DART Updates. Once registered, you will receive text and/or email messages about specific rail lines and bus routes, along with other DART information. Sign up at DART.org/email.
DART Customer Service is also available seven days a week for routes, schedules, trip planning assistance and other DART questions. Call DART Customer Service at 214-979-1111.