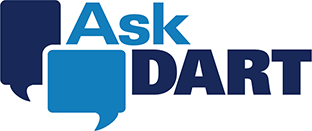 Visitors to DART.org who don't read English fluently now can click on the "Select Language" menu in the top right corner of the homepage to select their preferred language. This new feature allows consistent multi-language translation, making DART information and resources more accessible for riders.
DART recently launched a redesigned website, providing riders with a user-friendly experience and new trip planning capabilities.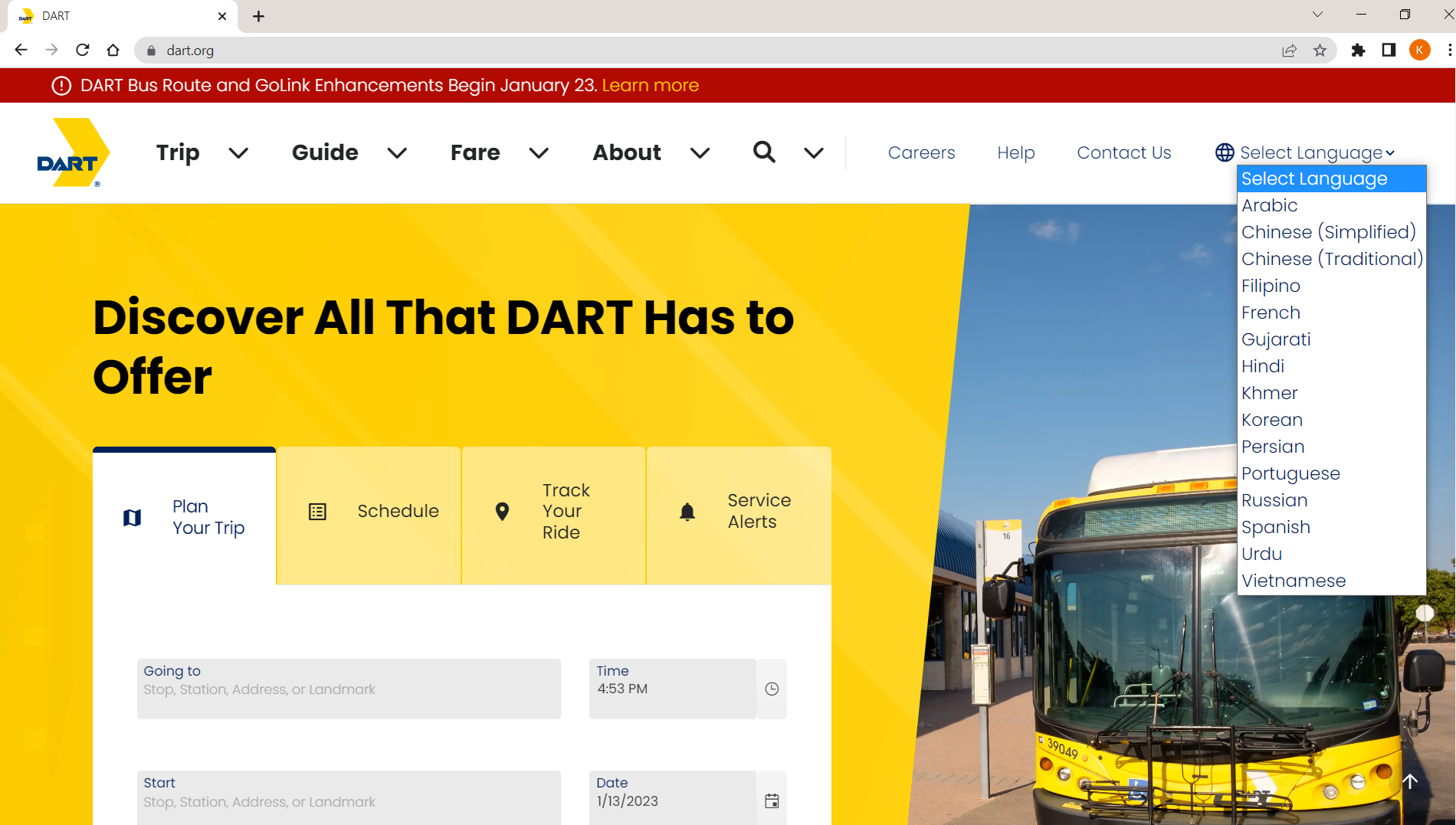 The new website uses Google Translate to convert text to one of 14 languages: Arabic, Chinese (simplified and traditional), Filipino, French, Gujarati, Hindi, Khmer, Korean, Persian, Portuguese, Russian, Spanish, Urdu, and Vietnamese.
Visit the new website today at DART.org.