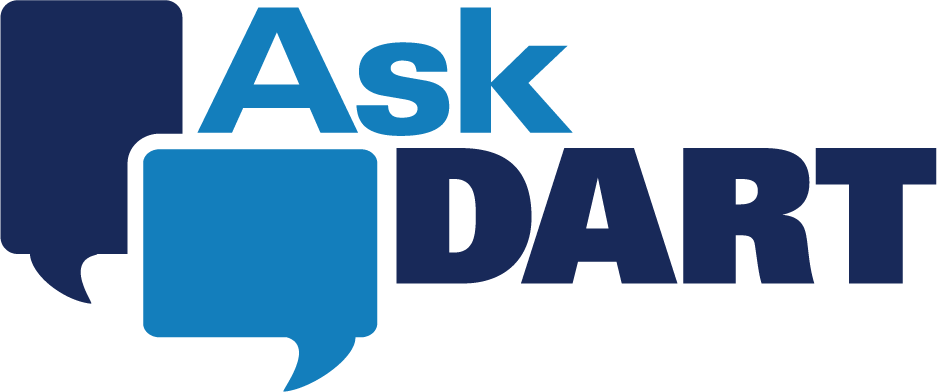 Question:
What should I do if I see something that looks unclean or unsafe while riding DART?

Answer:
If you see an unhygienic surface or a situation that needs attention, contact DART by using the DART Say Something app or by calling DART Customer Service at 214-979-1111.
The DART Say Something app offers a quick and easy method for reporting cleanliness and security concerns directly to DART Police.
Use the drop-down menu to select the type of activity you want to report, as well as the location of the incident. You can also submit photos, six-second videos and text descriptions.
The app enables two-way communication that allows DART Police dispatchers to request further details.
Download the app for free for iPhone and Android devices from the Apple App Store or from Google Play.
If you have problems installing the app or if you do not own a smartphone, you can text a tip to 214-256-1819.
You can also contact DART Customer Service with your concerns at 214-979-1111. Hours of operation are:
Monday through Friday, 6 a.m. to 8 p.m.
Saturday and Sunday, 8 a.m. to 5 p.m.
Holidays, 8 a.m. to 5 p.m.
DART Customer Service is closed on Thanksgiving Day and Christmas Day.
Learn more about DART's coronavirus response at DART.org/health.

#AskDART