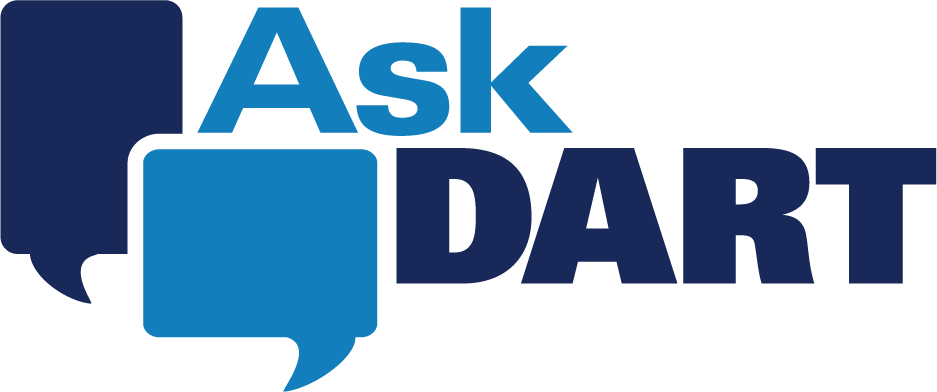 Question:
I'll be riding DART for the first time. Has DART reduced bus service because of the pandemic? How do I know which stop is closest to me?
Answer:
DART restored service to 90% of its pre-pandemic levels in October. DART offers the following tools to help you locate the DART stop that's nearest to you.
DART GoPass App
You can track buses and trains in real-time and access an integrated system map with DART's GoPass app. The app is free to download from the Apple App Store or the Google Play Store. Learn more at GoPass.org.
Desktop DART Stop Locator
Go online and visit the Desktop DART Stop Locator where you can enter your street address or intersection to find the stop nearest you. Be sure to include your city, select the appropriate filters and click "Submit" to find your closest stop. Click on a blue marker for more information about a stop.
DART Customer Service
If you need more assistance, you can call DART Customer Service at 214-979-1111 Monday through Friday from 6 a.m. to 8 p.m. or on weekends and holidays from 8 a.m. to 5 p.m.
As you ride DART, remember to wear a mask, wash and sanitize your hands and watch your distance.
#AskDART