DART bus operators have added Garland Independent School District (GISD) students to their weekly meal delivery schedule.
The two agencies have partnered together to deliver meals for students each Tuesday with the first DART busload of food arriving Monday, April 21. Families will receive a weeks' worth of meals through a partnership with Good Samaritans of Garland.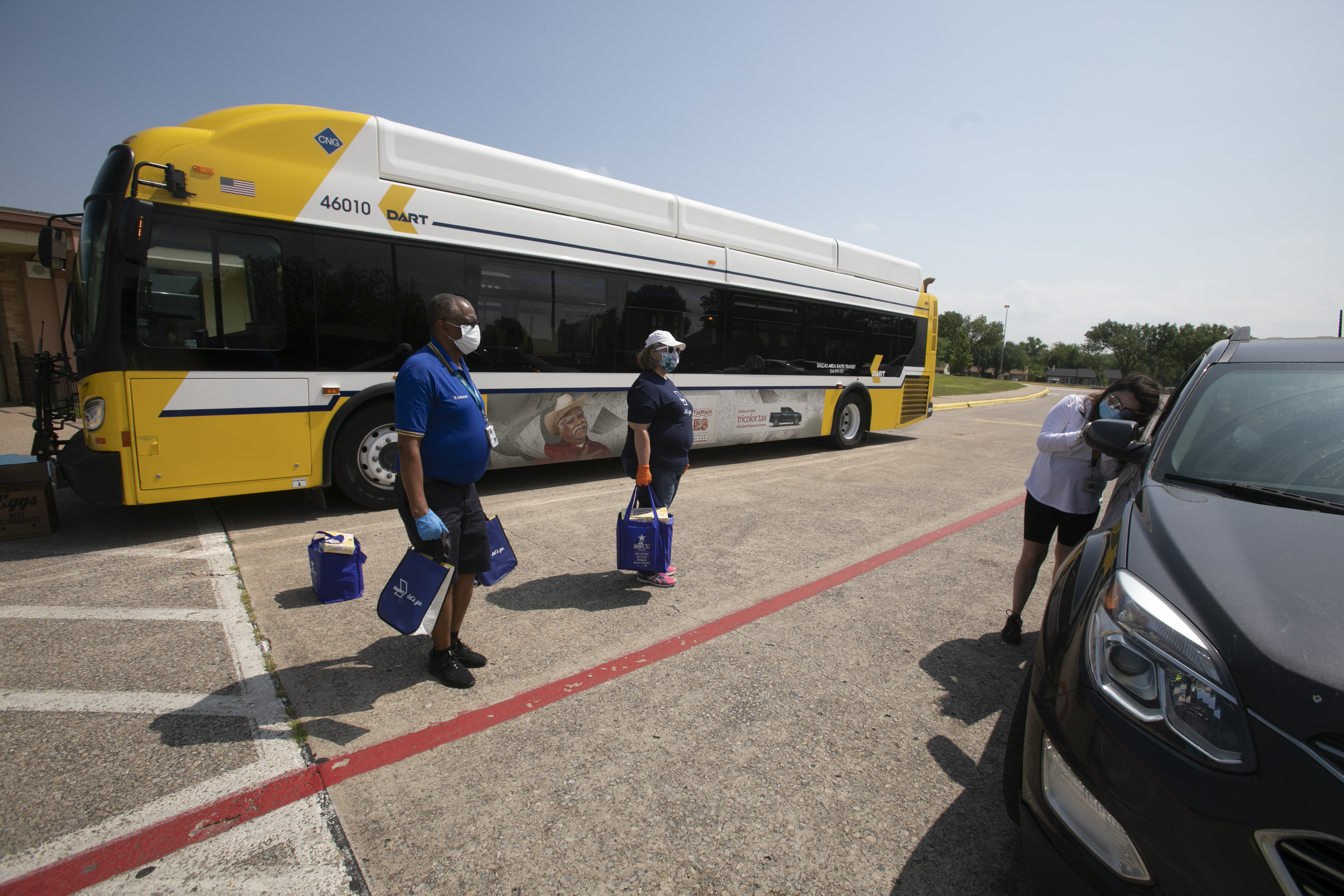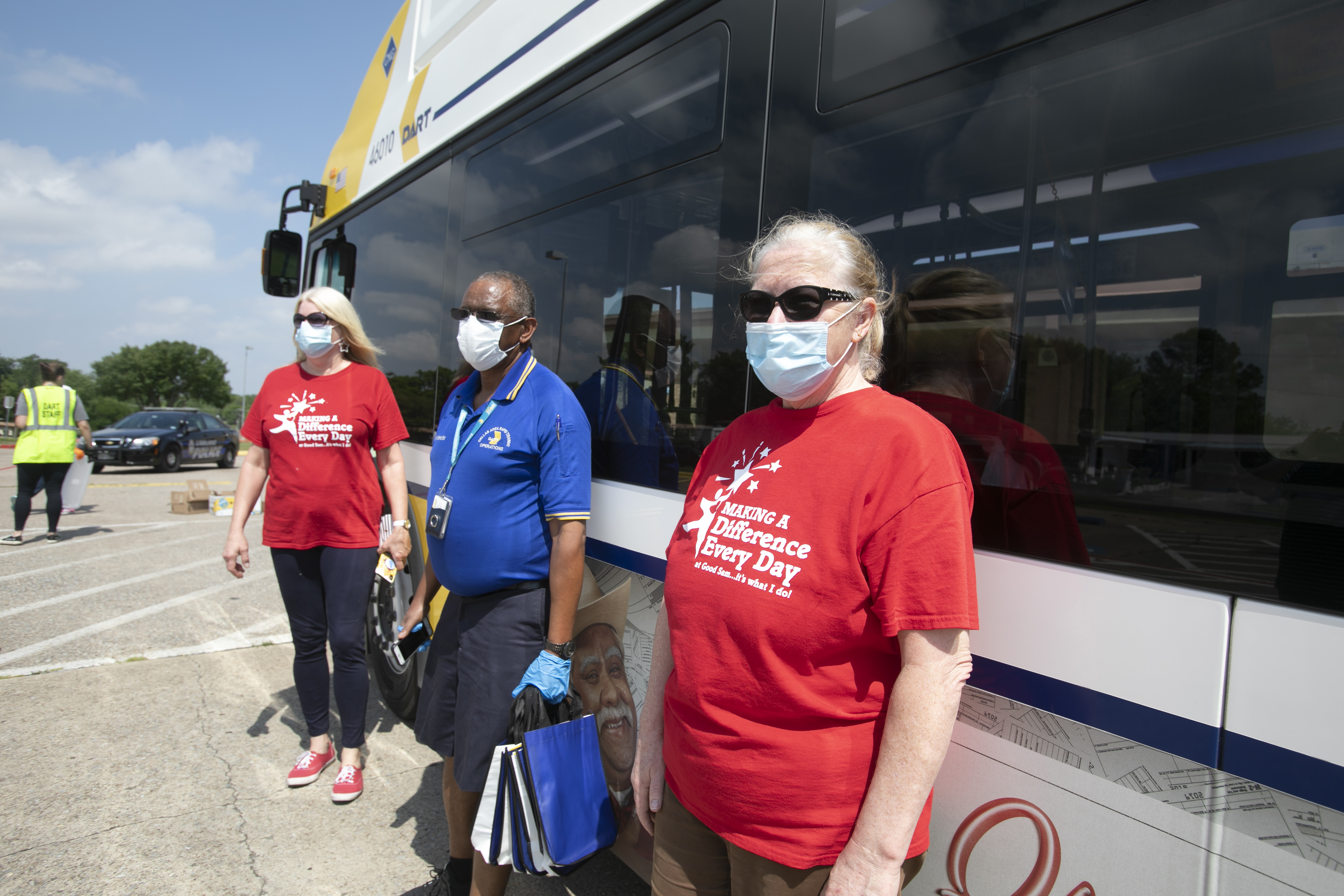 Food and other essentials will be loaded into DART buses by staff and GISD employees. The buses then travel to four locations for distribution:
Walnut Glen Elementary, 3101 Edgewood Drive, Garland, TX 75042
Austin Academy, 1125 Beverly Drive, Garland, TX 75040
Shorehaven Elementary, 600 Shorehaven Drive, Garland, TX 75040
Handley Elementary, 3725 Broadway Boulevard, Garland, TX 75043
Families can drive through from 11 a.m. to 1 p.m. at each site while volunteers place the goods in the trunk of their vehicle. Seventy families have been identified for help so far, but that number is expected to grow as the pandemic continues.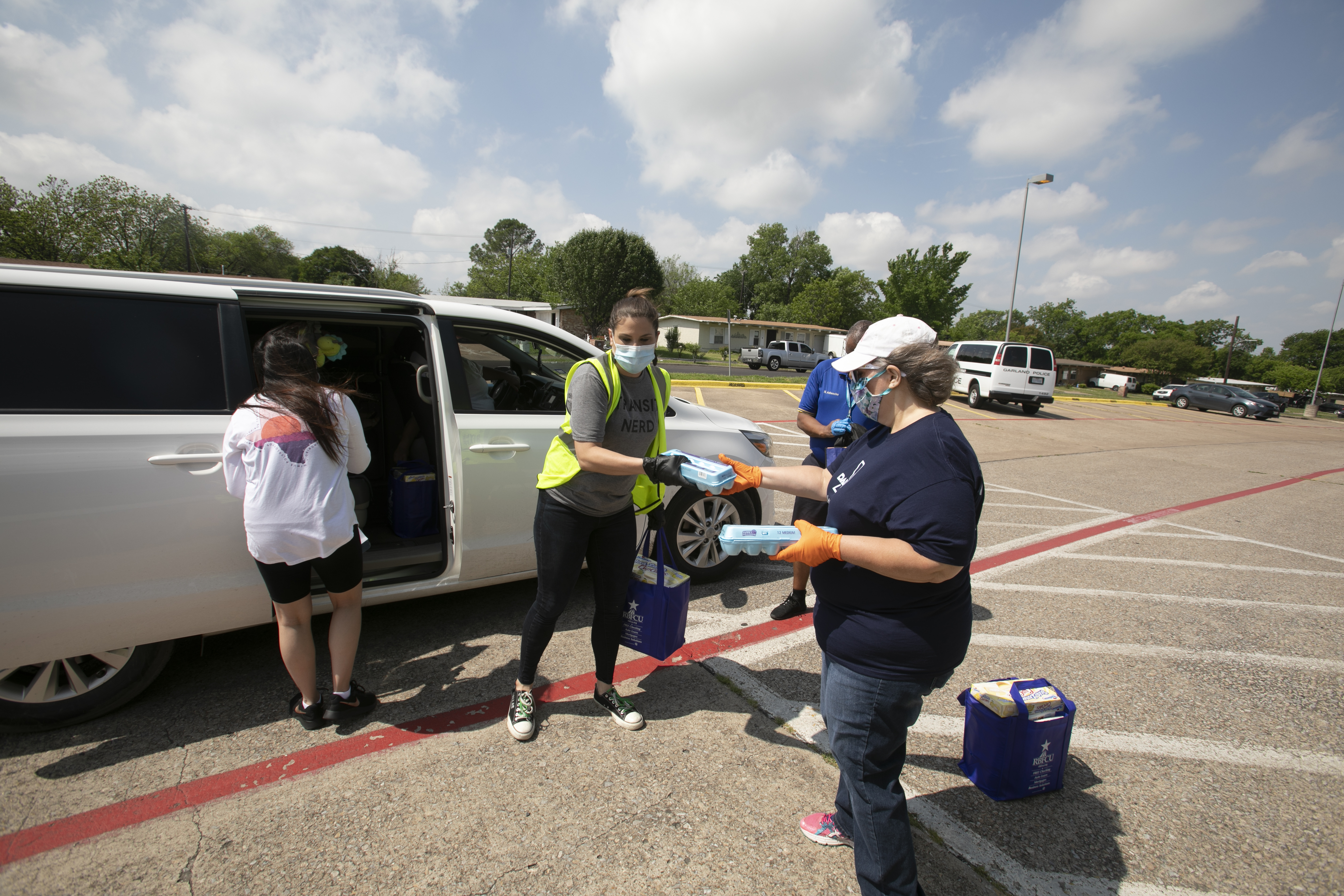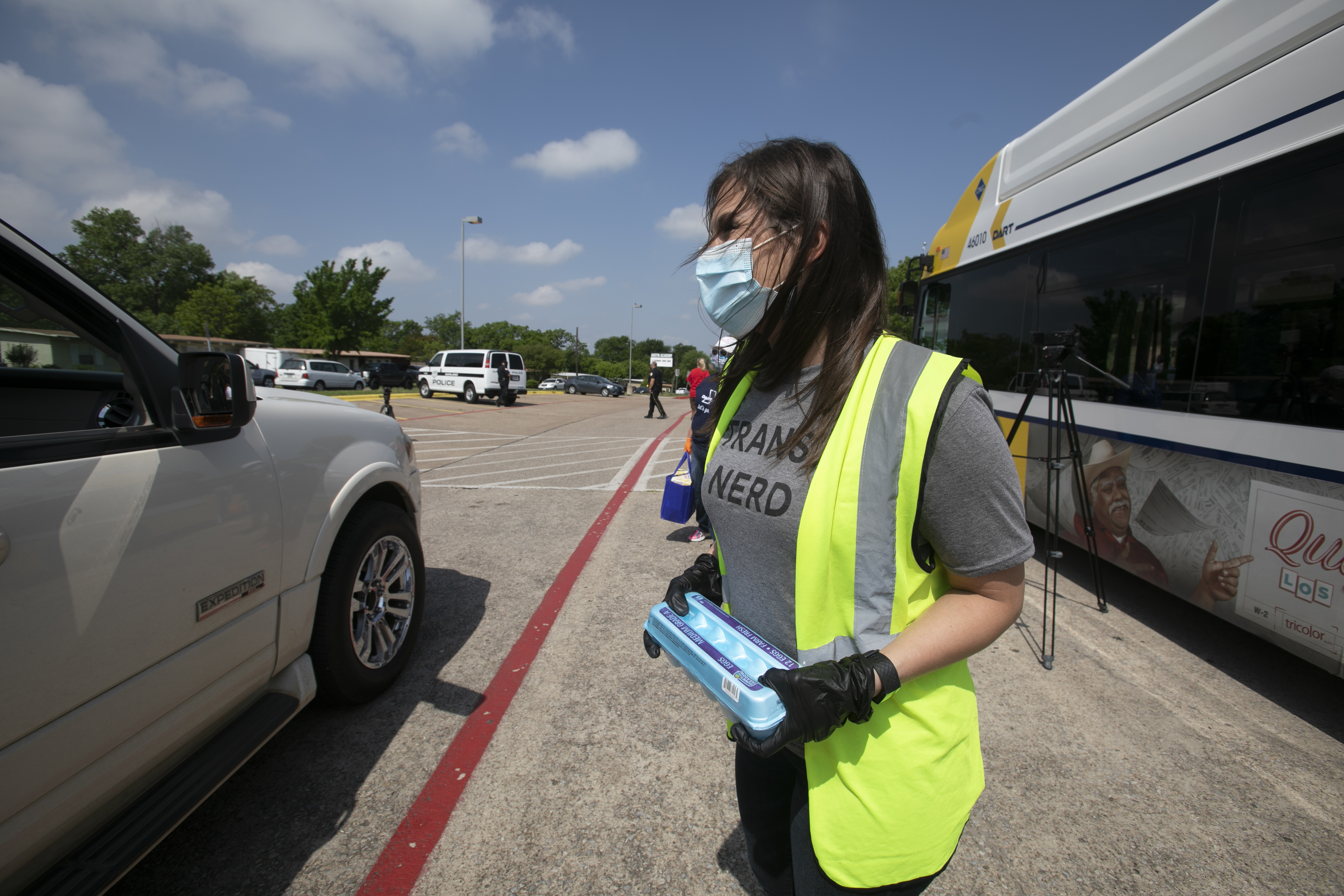 In the last two weeks DART has partnered with the Dallas Independent School District to deliver meals to students, the City of Dallas to distribute care packages to seniors, with paratransit customers to deliver food and medicine and with Catholic Charities to deliver meals to Brady Center seniors.
The new partnership with GISD allows DART to help out by leveraging currently available assets and capabilities to North Texans in need.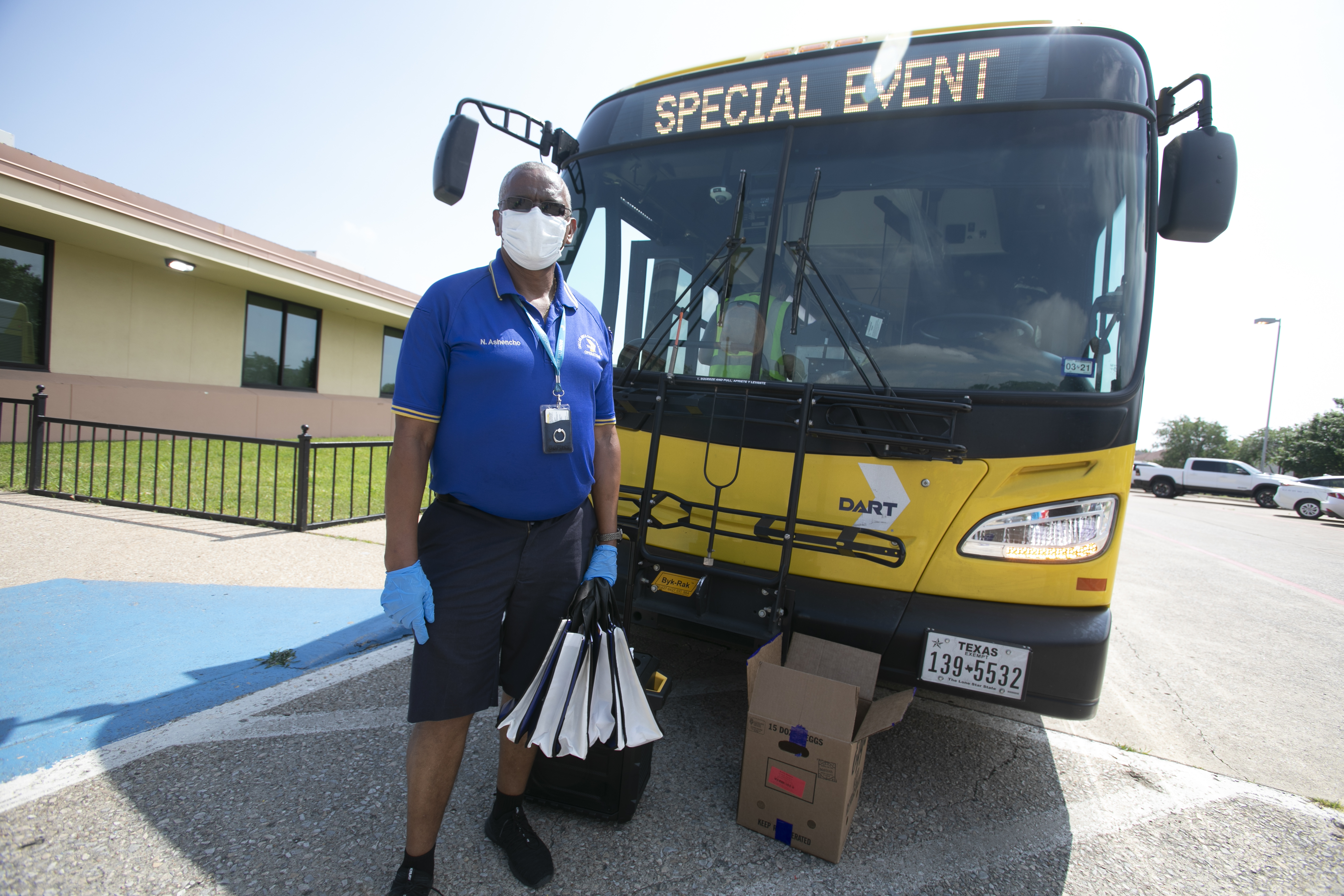 Learn more about DART's coronations response at DART.org/health.