Hop on board and take DART to the Best Buddies Friendship Walk on Saturday, April 30, 2022. The Best Buddies Friendship Walk is the leading walk in the country supporting inclusion for people with intellectual and developmental disabilities (also known as IDD). This event is one of the largest walks of its kind, with over 40,000 walkers nationwide every year.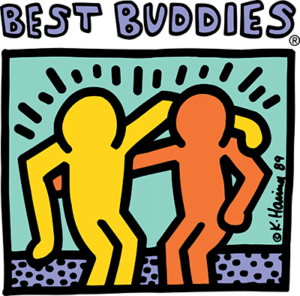 Join walkers across North Texas to support the Best Buddies programs in your workplaces, schools, and communities. Any funds you raise will directly support Best Buddies – an organization devoted to helping people with IDD form friendships, improve communication skills, secure jobs, and enjoy a more independent life.
This year's walk will be held at Farmers Branch Historical Park, just a short walk from Farmers Branch Station on DART's Green Line.
Registration for the event starts at 10 a.m. with the walk beginning at 11:20 a.m. A Party in the Park will happen during the walk as well.
DART is proud to partner with Best Buddies. To find out how you can participate and contribute to an awesome cause, visit the North Texas Best Buddies Friendship Walk website. You can also learn more on the walk's Facebook page.