Whether you want to go to Times Square or Whoville this weekend, DART can take you there. Save on gas, skip parking, and get on board to these cool events.
REMINDER – DART is conducting rail maintenance during the weekend. Charter buses have replaced light rail service between SMU/Mockingbird Station and Walnut Hill Station. Please plan for extra travel time. Click here to read more on impacted routes and schedules.


Friday, June 24-Sunday, June 26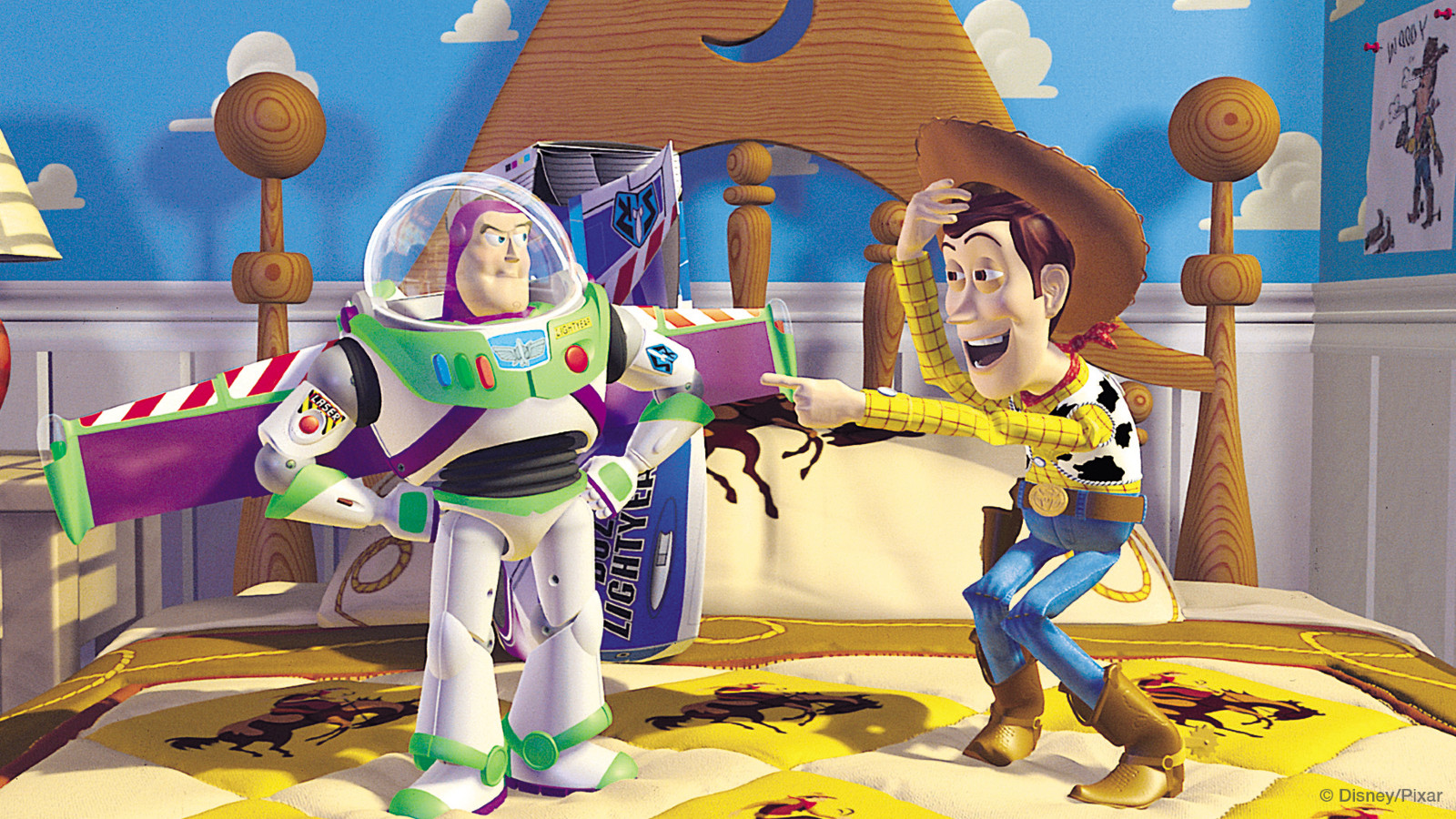 Toy Story – Live in Concert is the Dallas Symphony Orchestra's presentation of Disney's latest live-to-picture concert event – featuring the classic film accompanied by a live performance of Randy Newman's beloved score. Get this rich sensory experience at the Meyerson Symphony Center, a short walk from Pearl/Arts District Station on all four DART Rail lines.

42nd Street is a musical that celebrates Broadway, Times Square and 1930s-era showbiz. Aspiring chorus girl Peggy Sawyer comes to the big city and lands a plum gig in a Broadway show. Various complications ensue, but the real star of the show is its score, which is chock-full of Broadway standards. See the opening night of Garland Summer Musicals' 2022 season at the Granville Arts Center, right next to the Blue Line's Downtown Garland Station.


Friday, June 24
Teatro en Fuga Festival kicks off with When Aliens Fall from the Sky, a compilation of stories and poems from real citizens across the continental United States and Puerto Rico. Starring Tony Award-winning poet and performance artist, Lemon Andersen, his work-in-progress is inspired by the monologues of Spalding Gray, but with a strongly Latinx perspective. The festival features staged readings of new plays and continues through July 9; check the website for future events. The festival takes place at the Latino Cultural Center, just a couple of blocks from Deep Ellum Station on the Green Line.


Saturday, June 25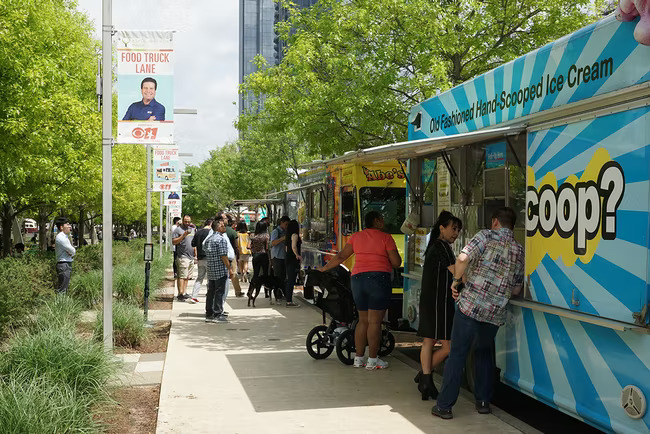 National Food Truck Day has to be the coolest, obscure "national day" ever, and Klyde Warren Park is the perfect place to celebrate it. The event includes live music, games, and various kinds of fun. The park has become known for (among many other things) its food truck scene, and there will be many food options to choose from; they're listed on the website. The park is a short walk from St. Paul Station on all four DART Rail lines. You can also get there on the M-Line Trolley.
5 Seconds of Summer is a band with more than 10 years of successful albums and singles under their belts, including their latest, Youngblood. Catch the Aussie pop-rockers at the Pavilion at Toyota Music Factory, which is walkable from the Orange Line's Irving Convention Center Station. You can also take Bus Route 227 to the venue.

A Gentleman's Guide to Love and Murder is a musical comedy that won all kinds of awards for its 2013-2016 Broadway run, and is now playing at WaterTower Theatre in Addison. You can catch the performance through July 31 a short walk from Addison Transit Center, served by numerous bus routes.


Saturday, June 25-Sunday, June 26

Seussical Jr. the musical features Horton the Elephant, the Cat in the Hat and other favorite Dr. Seuss characters coming to life onstage. The story follows the plot of Horton Hears a Who, the classic tale of friendship, loyalty and community. See the performances at The Firehouse Theatre, a short walk from Farmers Branch Station on the Green Line.