Thirsting for adventure? From the skyscrapers of downtown Dallas to quaint town squares, DART helps you explore the world that's right in your backyard. You'll discover a bustling big city, sleek new urban oases and historic downtowns where what's old is new again. Hop on board; your DARTable spring staycation awaits.


Experience new urbanism in Addison

Addison is an urbanist hot spot. A quarter mile from a transit center served by 14 bus routes, you'll find Italian food, Latin fare, New York-style pizza, taverns, sports bars and an English pub, all clustered around the namesake cir­cle. There's live theater, too, at the innovative WaterTower Theatre, a small playhouse that is one of the region's flagship institutions. Popular festivals take place in Addison Circle Park, right next to the transit center. Via Addison Transit Center.

Take in small-town vibes in Carrollton

Silos Cllimbing Project

Carrollton was built around the railroads in the 1870s. Many of the buildings built near the tracks still line the town square – only now they're next to DART Rail. The historic down­town is more vital than ever, with a mix of homegrown restaurants, mom-and-pop shops, and other attractions. Towering above them is the Silos Climbing Project, where you can rock climb inside a former grain silo. Via Downtown Carrollton Station.

View bright lights and the big city in Dallas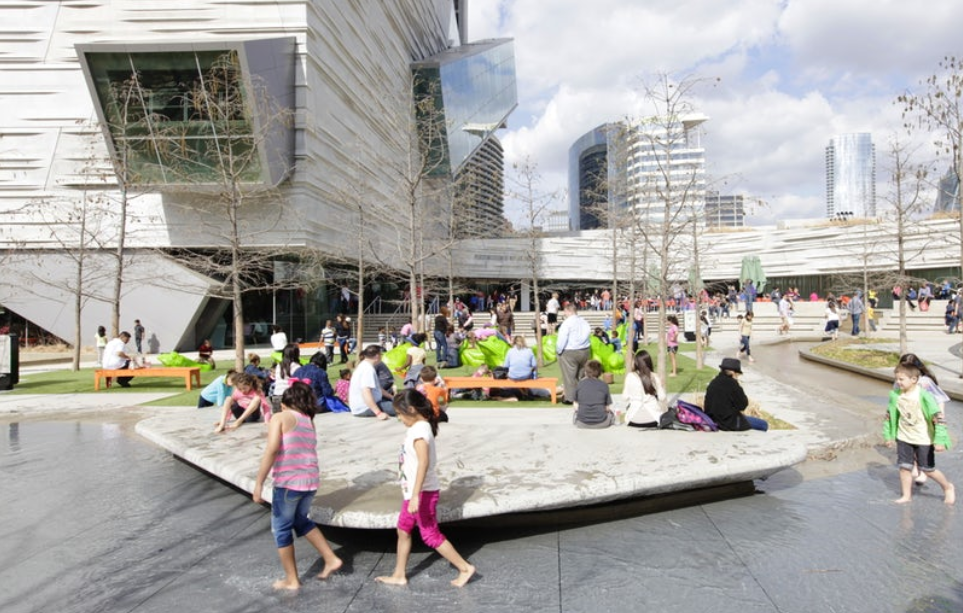 Perot Museum of Nature and Science. Photo via Visit Dallas.
It's not hard to find big attractions and vibrant nightlife in downtown Dallas. There's the Arts District, for starters, with its showpiece buildings and first-rate institutions. The best-kept secret of the lot is the always-free Crow Museum of Asian Art, where the wide-ranging collection spans history, and includes tons of magnificent jade. Elsewhere in downtown, there's the Dallas World Aquarium, featuring a real-life rainforest with exotic wildlife; the Dallas Holocaust and Human Rights Museum, which recently opened a new 55,000-square-foot facility; and the Perot Museum of Nature and Science, with 11 permanent exhibit halls and amazing special exhibitions. Via Pearl/Arts District Station, St. Paul Station, Akard Station or West End Station.


Foray into grand, central stations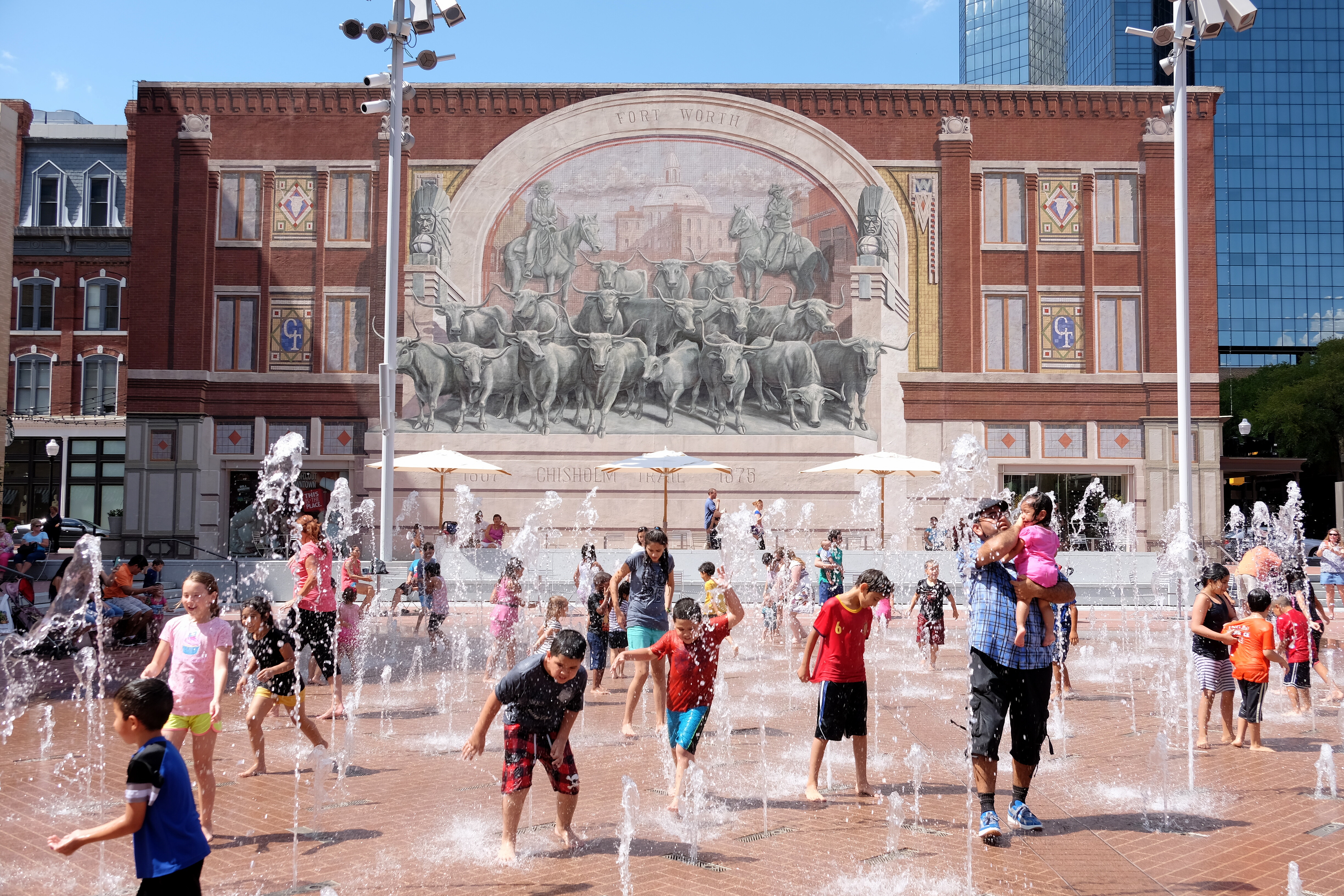 Sundance Square
Down­town Dallas is home to many grand skyscrapers. But it's also a central hub for transit forays into nearby neighborhoods. With six DART Rail stations at your feet, you're never more than a couple of DART Rail stops from some of the city's coolest urban districts. Iconic Deep Ellum has been a hotbed of music since the 1920s, and it hosts numerous galleries, restaurants and bars. West Village is jam-packed with shopping and dining, and it's also the gateway to walkable Uptown. Bishop Arts District, with its diverse restaurants and shops, is just a short streetcar ride away. You can even hop the TRE and spend the day in Fort Worth's Sundance Square – a popular historic district with Western heritage to spare. Via Deep Ellum Station, Cityplace/Uptown Station or Union Station (TRE and Dallas Streetcar).

Walk through history in Farmers Branch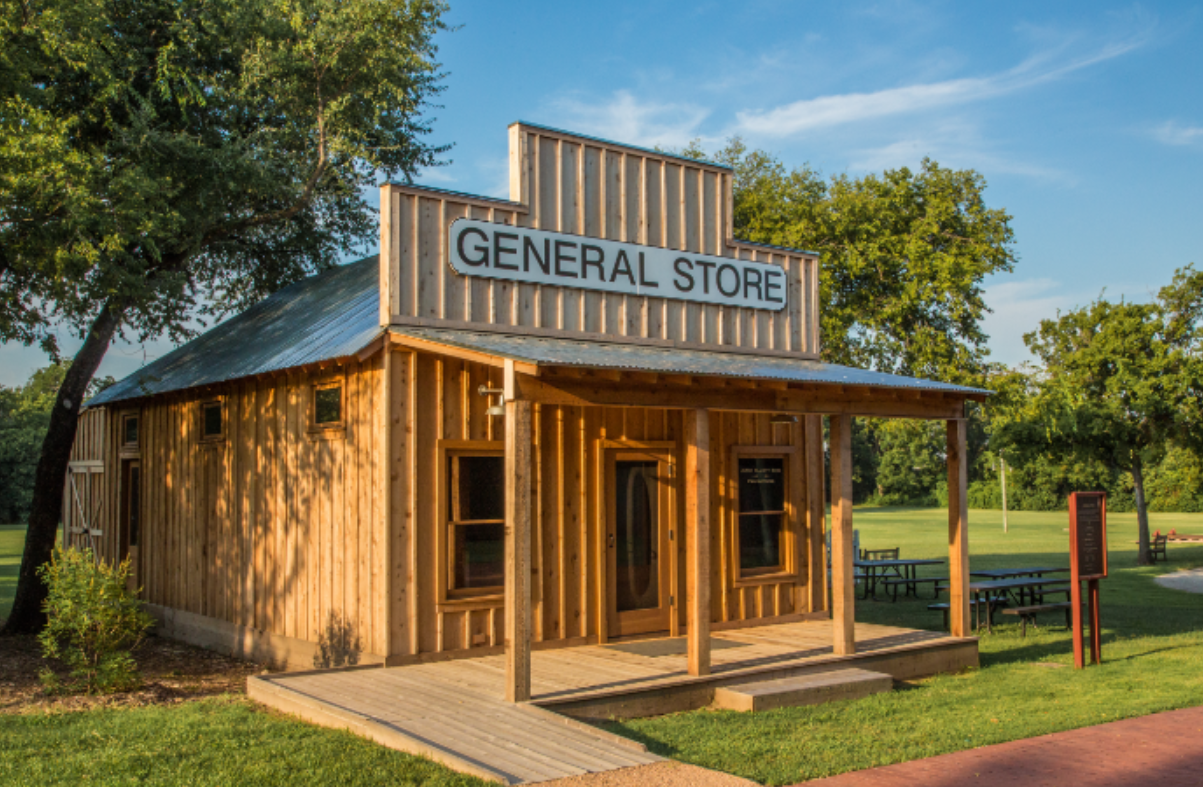 FarmersBranch,TX

The Farmers Branch Historical Park is a 27-acre outdoor gem that is both park and museum, and features numerous 19th-century buildings, including a train depot, school and old church. While you're there, check out the Antique Rose Garden, where the flowers are grown without commercial fertilizers or pesticides. In addition to roses of all sizes, the fragrant respite includes a daylily display. If you want to follow your visit with evening entertainment, just cross the street, where you'll find a more than 60-year-old fire station converted into The Firehouse Theatre, a mainstay local performance venue. Via Farmers Branch Station.

Spend a Saturday in Garland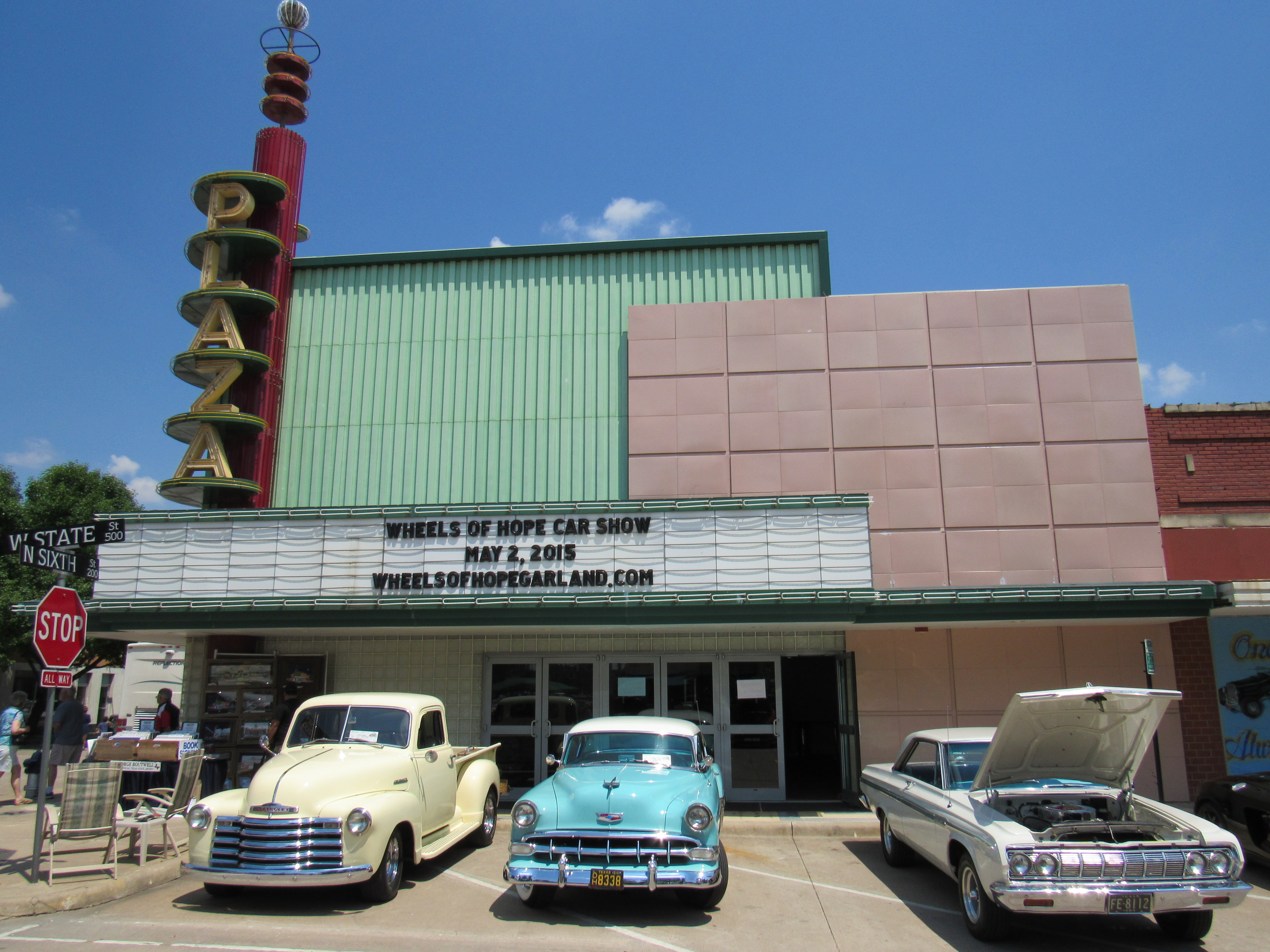 Plaza Theatre

Downtown Garland shows the city's rustic, rural roots. It's a charmer: Local specialty shops, eateries and a great brewpub ply their trade in a historic neighborhood that feels like a small town in the city. The eclectic shopping ranges from ceramics to vintage clothing, and there's a great farmers market that starts in May. There's even an old-fashioned feed store. For a taste of today, head to Intrinsic Smokehouse & Brewery, where you can sample handcrafted beers, soda and barbecue, all in a funky industrial setting. Looking for entertainment? You'll find musicals, plays and concerts at both the Granville Arts Center and the Plaza Theatre, an Art Deco gem. Sometimes you can catch a free movie at the a latter. Afterwards, a nightcap is a definite option. Via Downtown Garland Station.

Compare a tale of two cities in Irving

Toyota Music Factory
Las Colinas
is a bustling, growing enclave of shiny buildings, with restaurants, canals and a truly one-stop entertainment option: the
Toyota Music Factory
, which boasts a concert venue, Alamo Drafthouse cinema, and plenty of dining and sipping options. You'll find the flip side of this modern mecca in the downtown
Heritage District
, with its quaint architecture, low-key shopping and numerous restaurants, including an honest-to-goodness
soda fountain
. Via Las Colinas Urban Center Station or Downtown Irving/Heritage Crossing Station (TRE).

See how art is done in Plano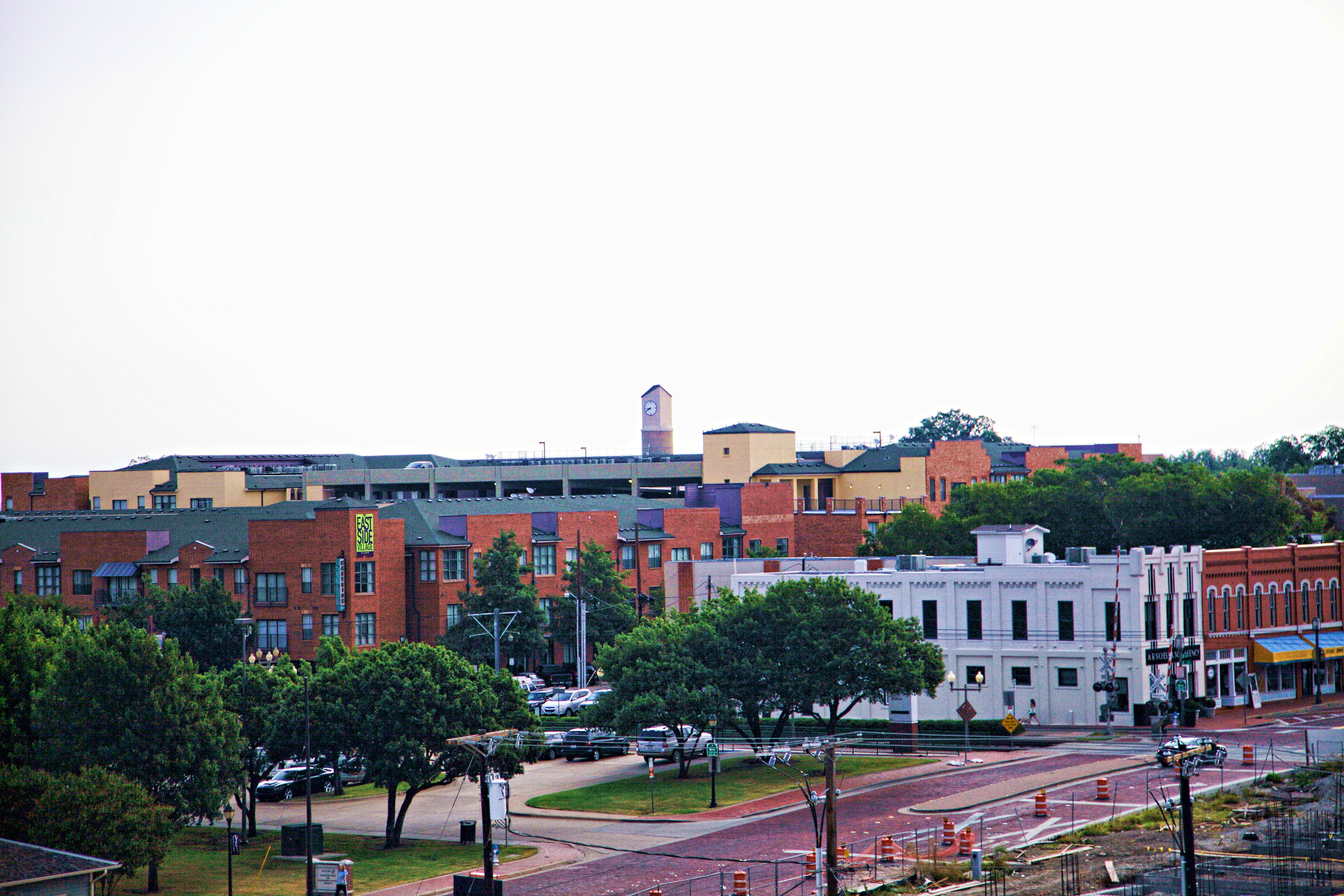 Historic Downtown Plano Arts District
There's a reason they call it the
Downtown Plano Arts District
. The neighborhood is bursting with cultural venues: The
Courtyard Theater, Cox Playhouse,
[email protected]
,
ArtCentre of
Plano and
Interurban Railway Museum
. McCall Plaza and Haggard Park host several live music series. The neighborhood itself artfully blends old and new, with a vibrant blend of art galleries, restaurants, unique shops. While you're there, indulge yourself at Dude, Sweet Chocolate, an artisanal chocolate shop with fudge, truffles and toffee. Via Downtown Plano Station.


Spend a night at the theater in Richardson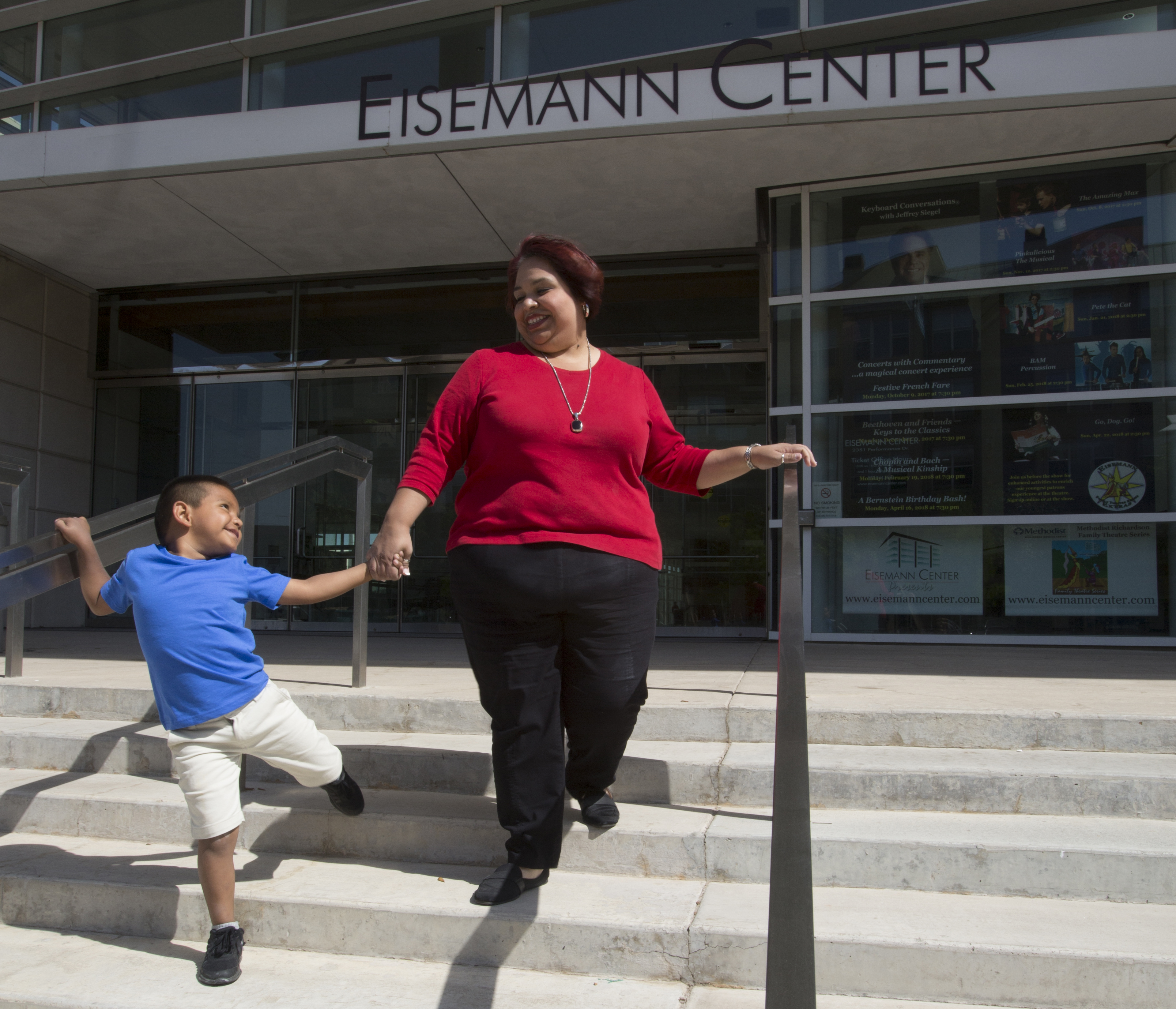 Charles W. Eisemann Center for Performing Arts and Corporate Presentations
Eisemann Center for Performing Arts brings new meaning to "eclectic." The arts venue with a cool, modern design hosts musicals, comedy and drama, stand-up performers, monologists – you name it. For pre- or post-theater dinner or drinks, head to the next rail station, where the CityLine development offers a selection of restaurants and retail in a walkable environment. Via Galatyn Park Station or CityLine/Bush Station

Enjoy an afternoon in Rowlett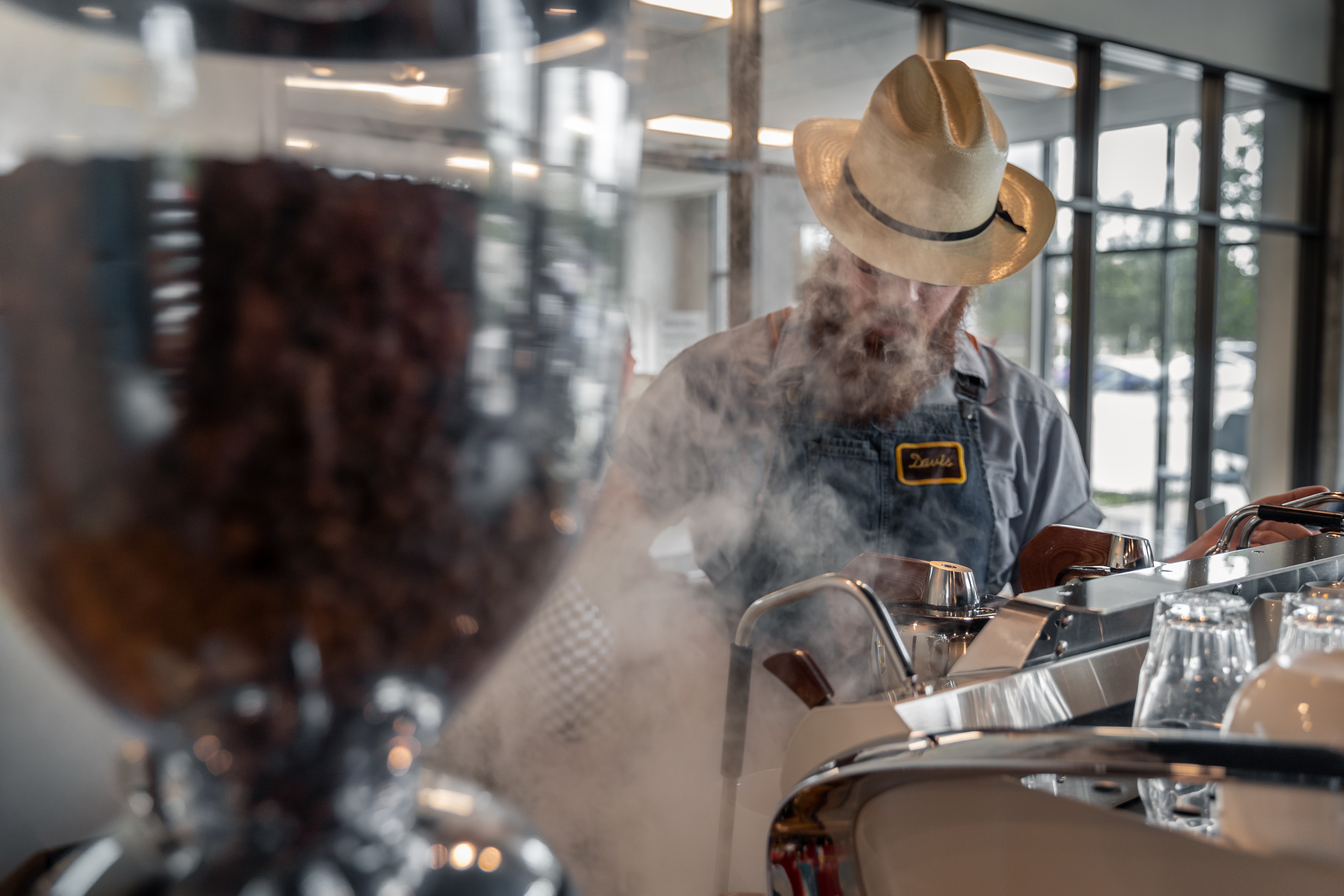 Book Club of Rowlett
Get off the Blue Line in Rowlett, and a slower pace envelops you. The town's main drag is relaxed, and The Village of Rowlett Downtown – a multiuse project in the center of town – has helped spark a renaissance. The city and the development regularly host events on Main Street, including an Easter Eggstravaganza, a Memorial Day celebration and a farmers' mar­ket that ramps up in May. Additionally, you'll find cute boutiques, a coffeehouse, restau­rants and a brewpub. Via Downtown Rowlett Station.

#DARTableStaycation