This summer, put your family time on track with a DARTable staycation. Find fun on board and off as you discover North Texas. Getting there is half the adventure! So, stay local, hop on board and let's go on a summer staycation!
DART to Arts & Culture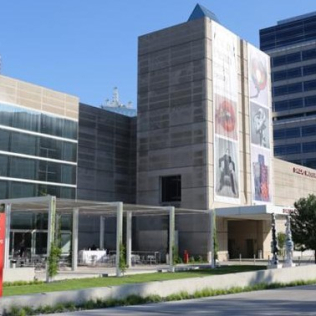 If a cultural experience is what you're after, ride any DART Rail Line into downtown Dallas and enjoy all the Dallas Arts District has to offer, including the Dallas Museum of Art, Nasher Sculpture Center, Crow Collection of Asian Art, Perot Museum of Nature and Science, Dallas Holocaust Museum, the JFK Sixth Floor Museum at Dealey Plaza, and more.
There also are museums beyond downtown that offer a unique experience.
Paintings at the Museum of Geometric and MADI Art in Uptown Dallas can add a little culture to your summer break. From St. Paul Station, catch Bus Route 39 from the San Jacinto @ Harwood stop to the Bowen @ Carlisle stop, and the museum lies a short walk away.
Aviation buffs can get up close with aircraft at Frontiers of Flight Museum on the corner of Dallas Love Field Airport. The 100,000-square foot facility is home to over 30 aircraft and space vehicles. Take the Green or Orange Line to Inwood/Love Field Station, then Bus Route 529 to Lemmon @ University.
If doing rather than viewing is more your style, you can enjoy a painting class with a glass of wine at Sip-n-Doodle in Plano. Hop on Bus Route 452 from Parker Road Station and ride to the Parker at Premier stop. Sip-n-Doodle lies a minute walk away.
Other options for an art-day-out include a trip to Las Colinas Mustang Museum. Located in the East Tower of Williams Square Plaza, it's a short walk from Las Colinas Urban Center Station, or the Nasher Sculpture Center, just a 7-minute walk from St. Paul Station.
DART to Family Fun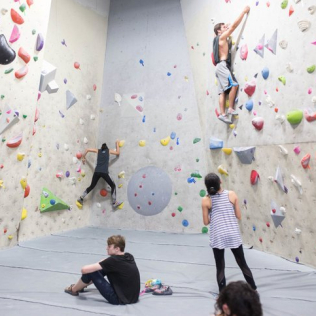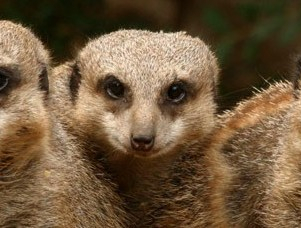 Give the kiddos a wild summer in town at the Dallas Zoo, right off the Red Line, where you can get up close with a lion or make friends with a giraffe.
The whole family can get its game on at NickelRama Arcade in Garland that, yes, takes real nickels with its vintage and modern arcade games. Take Bus Route 400 from Downtown Garland Station to the Belt Line at Brand stop and the arcade is a short walk away.
For a little more adventure, take the gang to Summit Climbing in Carrollton, which offers beginner classes for the future rock climbing expert. Take Bus Route 536 from the Addison Transit Center to the Midway at Keller Springs stop and the location is a 7-minute walk away.
Learn something new this summer and check out a rare local film at the Angelika Film Center & Cafe in Dallas, a 2-minute walk from Mockingbird Station.
You also can visit the George W. Bush Presidential Library and Museum, next to the Museum Express Bus Route 743 Bush at Brinkley stop.
DART to the Outdoors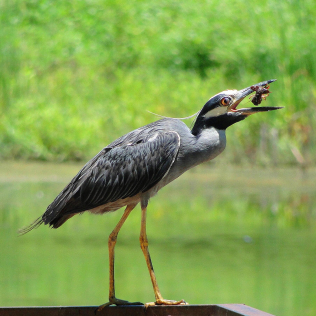 Soak up the sun this summer and ride DART to outdoor adventures. Enjoy a picnic at Klyde Warren Park, a 6-minute walk from St. Paul Station.
Take in the sights and sounds of summer at the Dallas Arboretum and Botanical Garden, steps away from the Bus Route 60 Garland at Whittier stop.
There are other DARTable spots perfect for joggers, picnic-lovers and Ultimate Frisbee fanatics like Oak Point Park and Nature Preserve in Plano, a 14-minute walk from the Bus Route 350 Jupiter at CCCC South Entrance stop.
We also recommend a trip to the Trinity River Audubon Center to explore their 5 miles of trails through three eco-systems: wetland, forest and prairie. Take Bus Route 466 from Buckner Station to the Great Trinity at Long Acre stop and the center sits a 12-minute walk away.
Top Golf provides all the fun of golf with some added flair. Earn brownie points among your friends with point-scoring golf games, all with the comfort of a food and drink menu and covered sitting areas. To venture to the location at Park Lane in Dallas, hop on Bus Route 502 to the Larmanda at Park stop and the venue is a 3-minute walk away.
DART to Relaxation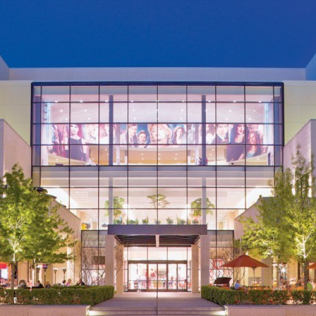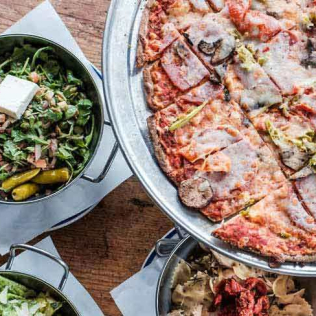 Life can be stressful as work, school and chores pile up. Unwind and ride DART to treat yourself this summer.
Renew your body at Spa Castle in Carrollton with body scrubs, massages, spa pools and hand and foot reflexology. Hop on Route 534 from the Addison Transit Center to the Dickerson at MacArthur stop and the spa lies a 16-minute walk away.
Try a day of shopping at NorthPark Center and make sure to visit the Lush store to find a variety of products like fizzing bath bombs and foot soaks, suitable for a day of pampering. From Park Lane Station, take the NorthPark Center Shuttle Route 702.
At the end of the day, enjoy dinner at Eno's Pizza Tavern and grab dessert at Dude Sweet. Hop on the Dallas Streetcar and you can find both locations at the Bishop Arts District.
Top off the perfect day with a night cap at the Midnight Rambler, a cocktail lounge in Downtown Dallas. After all, calories don't count on vacation, right? Ride any DART Rail line to Akard Station and the lounge is a 3-minute walk away.
DART to Denton, Fort Worth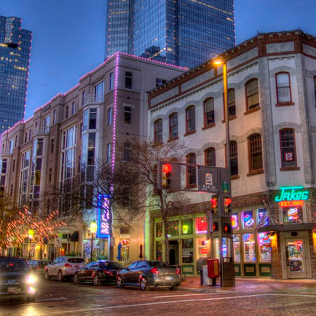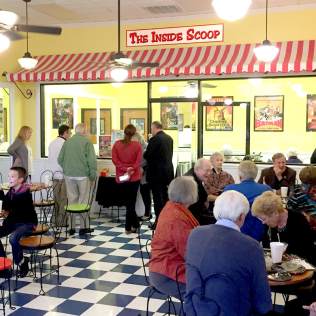 A summer staycation doesn't have to mean your own backyard. It's okay to hop a city or two and branch out a little.
Known for its eclectic shops and interesting eateries, the city of Denton offers a variety of locations for an eventful summer.
Spots worthy of a visit include the infamous Beth Marie's Old Fashioned Ice Cream (we recommend the Bees Knees on a sugar cone). The retro diner-style interior will give you a blast from the past just in time to stop into Mad World for some oldies vinyl. After your quick stroll around Denton's Downtown Square, you can stop in for music at a live show at Dan's Silverleaf.
To visit Denton, ride DART's Green Line to Trinity Mills Station and transfer to the Denton County Transportation Authority.
If Fort Worth looks more like your style, DART can help you reach the city's many attractions.
Whether you're exploring the Fort Worth Botanic Garden, Downtown Fort Worth's architecture at Sundance Square or masterpieces at the Amon Carter Museum of Art, there are plenty of locations to enjoy on your summer staycation.
The city also plays hosts to other world-class museums that are a good addition to any staycation.
To visit to Fort Worth, ride DART's Red or Blue Line to Union Station or Green or Orange Line to Victory Station and transfer to the Trinity Railway Express.
Plan your DARTable experience using the enhanced travel tools available in DART's upgraded GoPass app. Learn more about the new features on the app at GoPass.org. Discover more DARTable destinations, visit DART.org/specialevents. Questions? Call DART Customer Service at 214-979-1111.