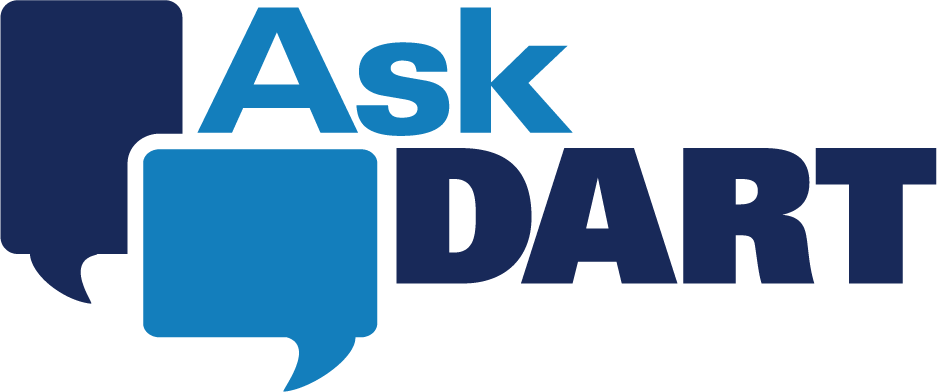 Question:
Where do I go for information on how DART is keeping riders safe during the coronavirus pandemic?
Answer:
The safety of DART riders and employees is our top priority. The agency has created an Ask DART section on the DART Daily blog, which is continuously updated to keep the public informed about our response efforts through the pandemic.
Visit DART.org/Ask to learn more.